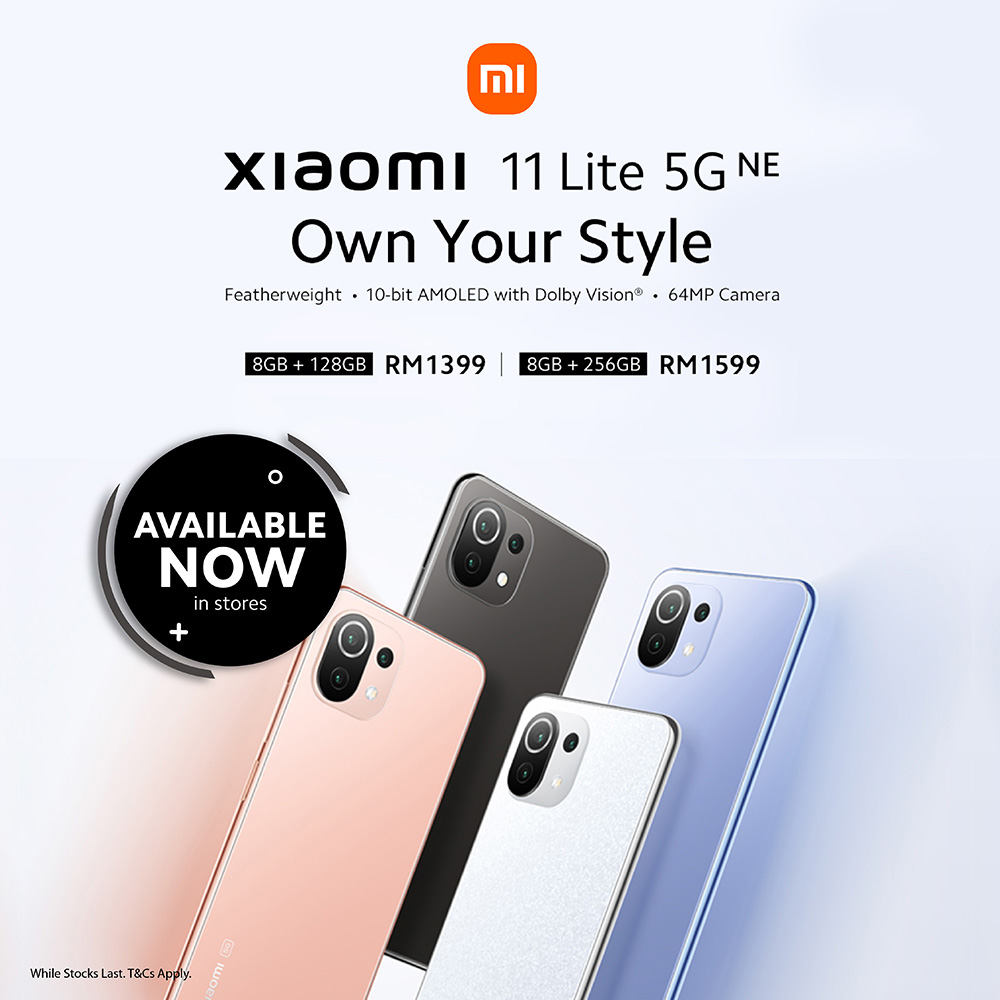 Available
Lot 65A, Level 3
𝐗𝐢𝐚𝐨𝐦𝐢 𝟏𝟏 𝐋𝐢𝐭𝐞 𝟓𝐆 𝐍𝐄 𝐀𝐯𝐚𝐢𝐥𝐚𝐛𝐥𝐞 𝐍𝐨𝐰 !!!
"Lite" up your own style with #Xiaomi11Lite5GNE! #OwnYourStyle NOW with more upgraded features, design, and power. Starting price of RM1,399 and receive exclusive FREE GIFTS! Purchase before 31/10/21 are entitled for 6-month screen safe repair.
📍 Visit Xiaomi Stores Paradigm Mall (Lot 3F-65A, Level 3).
📞 🛒 𝐂𝐨𝐧𝐭𝐚𝐜𝐭 𝐎𝐮𝐫 𝐗𝐢𝐚𝐨𝐦𝐢 𝐄𝐱𝐩𝐞𝐫𝐭:
(WhatsApp) https://wa.me/60125813167 <https://wa.me/60125813167>
#MiStoresByVivid #XiaomiMalaysia #NewLaunch #NewModel #FreeExclusiveGifts #XiaomiMalaysiaLaunch #Xiaomi11Lite5GNE