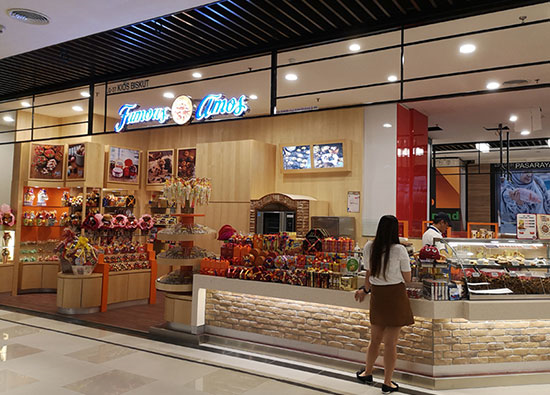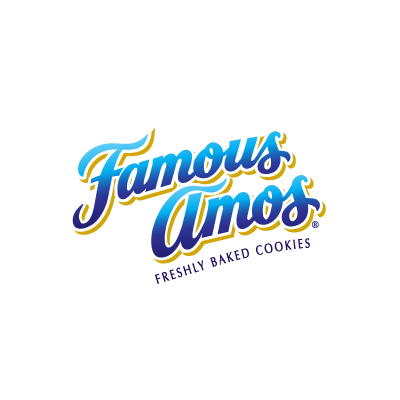 013-806 0495
Lot 37, Level LG
Famous Amos was incorporated in Malaysia as a private limited company under the Companies Act, 1965 on 9 November 1983. It is the franchise holder of "THE FAMOUS AMOS C.C.C.C.(M) SDN BHD" in Malaysia. It was acquired by DKSH Holdings (Malaysia) Berhad in January 1997.
Its first Hot-baked store was opened in Sungei Wang Plaza and officiated by the founder himself, Wally Amos on November 30, 1984. Today, it operates over 60 successful Hot-baked stores in shopping malls and airports in Malaysia.
Currently, there are nine varieties of chocolate chip cookies which are freshly baked throughout the day in each of this Hot-baked store. By using the best ingredients, like semi-sweet chocolate chips and flavorful nuts, these homemade tasting cookies became famous just by word of mouth. The "Free Smell" from our Hot-baked store has been an irresistible aroma of our freshly baked cookies to be enjoyed by true cookie lovers everywhere.
We have also introduce "Soft & Chewy Cookies" with variety of flavor for cookies lovers who indulge in freshly baked soft cookies . Muffins, Brownies, Chocolate, Confectionery pick and mix are complimentary products commonly found in Famous Amos outlets. Readily packed and customized gifts hampers are also ever available.