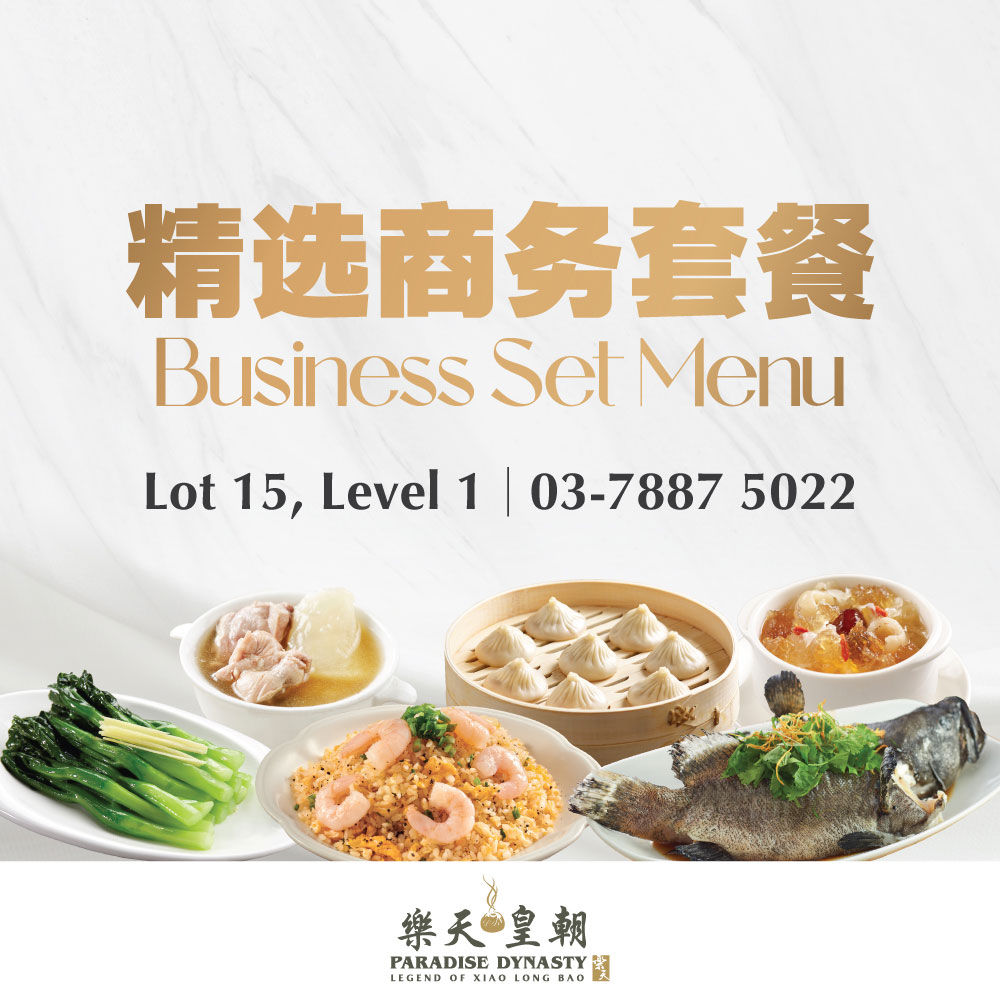 Available
Lot 15, Level 1
Business Set Menu 2023 is finally here!
No other perfect place than Paradise Dynasty to have your corporate lunch or dinner gathering.
The best dishes are selected to make your meal more satisfying.
Be sure to try out their all-new addition to the set menu: Egg Fried Rice with Shrimps and Truffle Oil!