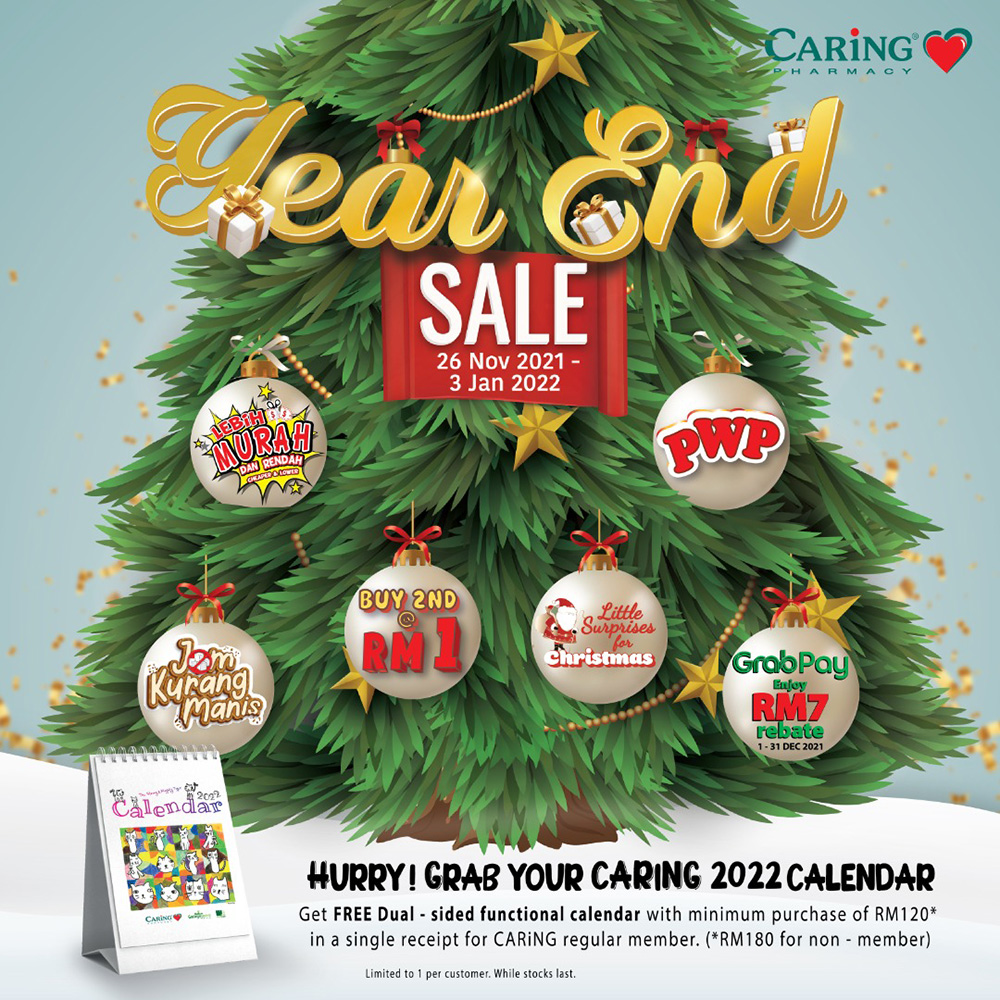 26 Nov - 3 Jan
Lot 45, Level LG
It's December soon! Which means it's time to spread the Christmas cheer and to buy some presents for your loved ones!
Enjoy these AMAZING deals with CARiNG Pharmacy:
2022 CARiNG Calendar
Jom Kurang Manis
Lebih Murah Dan Rendah
Buy 2nd @ RM1
Little Surprises for Christmas
PWP
GrabPay RM7 rebate
...and many more!
All these can be found in our Year End Sale catalogue. Browse it here>>> https://bit.ly/2VmviaU
We can deliver our products straight to your home too! More info here>>> https://bit.ly/3wmnl2B
#YearEndSale #ChristmasSeason #HomeDelivery #CaringPharmacy