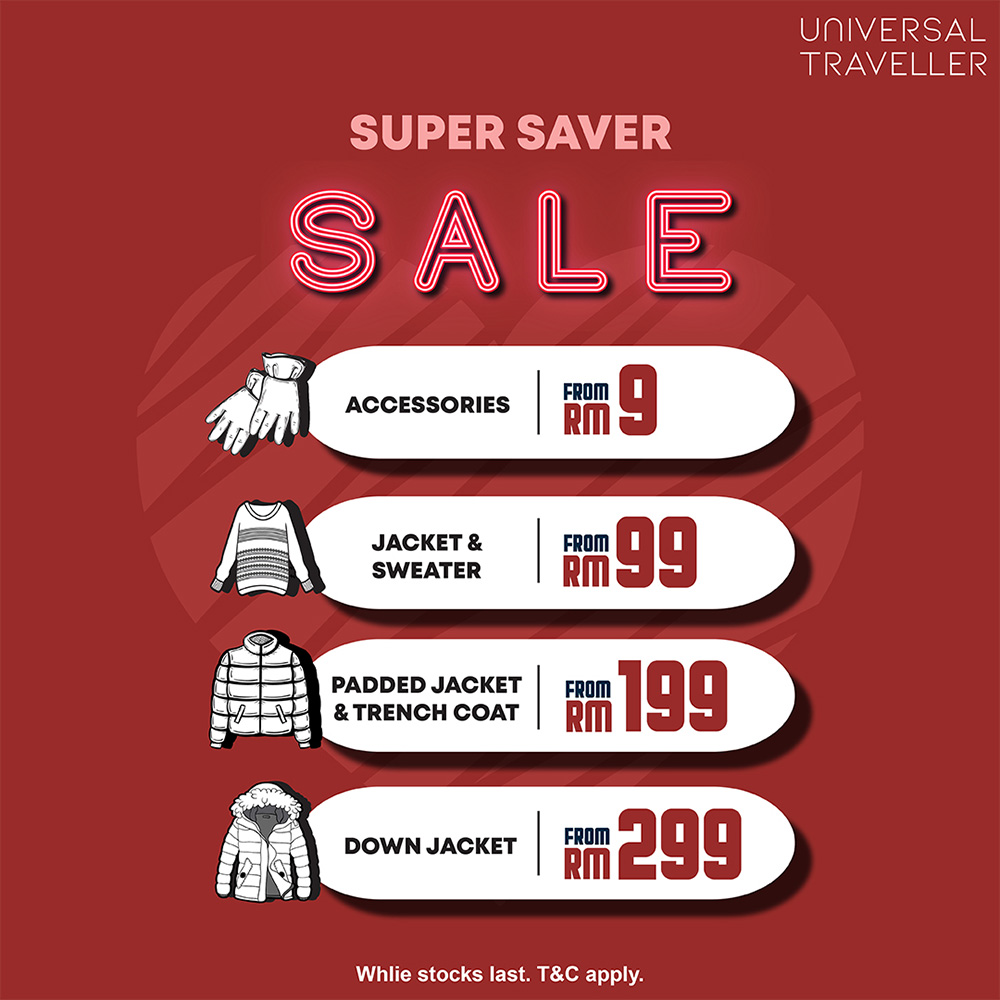 Available
Lot 51 & 52, Level CC
Universal Traveller Super Saver Sale ⚡From RM9 only⚡ is happening at the right time! Be the first to discover the styles that have just been added to our sale- from accessories, footwear, luggage, to jackets.

Let's get yourself all prep for your upcoming trip!
Exclusively available at all UT boutique stores, factory outlets, departmental store counters and consignment counters.
#UniversalTraveller #SuperSaverSale #Winter #Luggage #Accessories