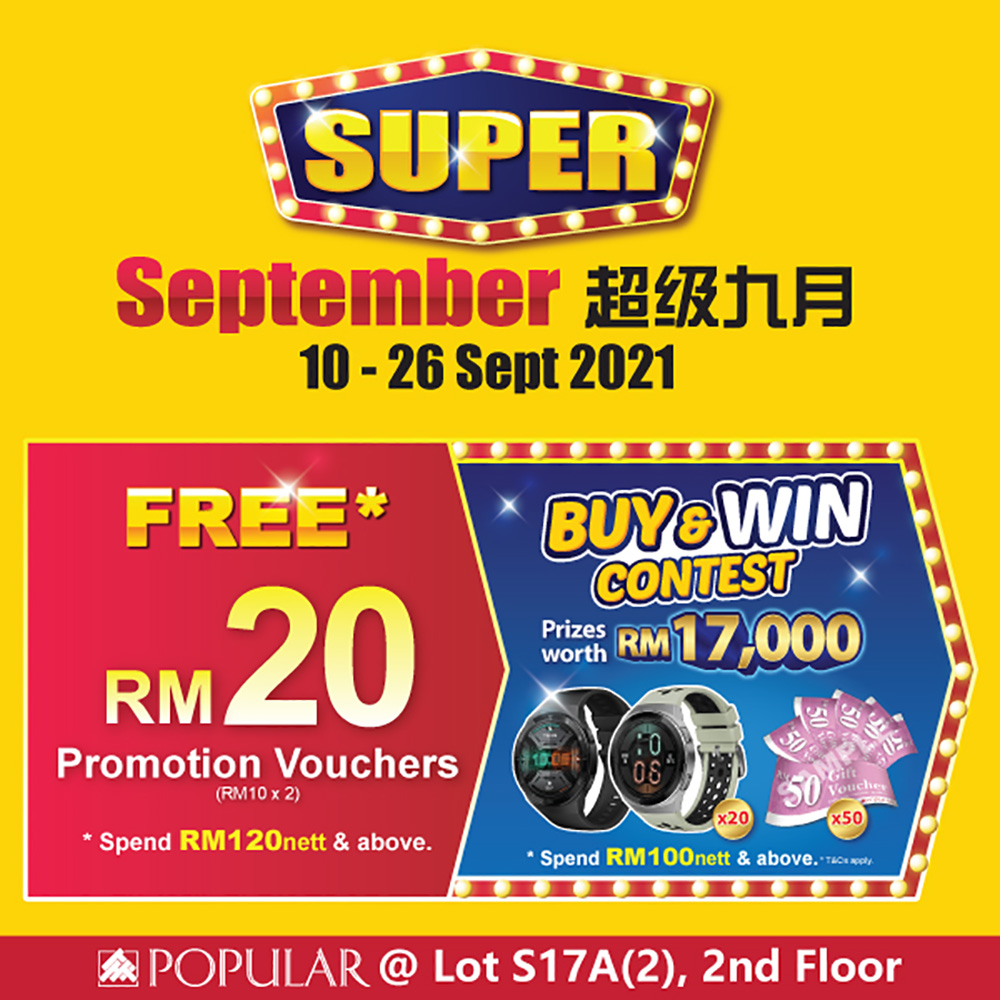 10 Sept - 26 Sept
Lot 01, Level 2
Get your favourite books, stationery, gadgets, CDs/DVDs and more in Super September promotion now!
🔥Superb deals exclusively available at POPULAR bookstores. https://bit.ly/3BMmfQe
🎁 Stand your chance to win* prizes worth RM17,000 with a minimum spend of RM100nett.
🆓 Get* RM20 vouchers with a minimum spend of RM120nett.
✨ Enjoy rebate up to 50%* on PWP items.
📱 Or, Shop with Order, Pick & Go service via WhatsApp to arrange for 🏠home-delivery or self-pick-up. https://bit.ly/2YDvYdx
📅 10 - 26 Sept 2021
*T&Cs apply
#POPULARMalaysia #POPULARBookstore #englishbooks #中文书 #bukubahasamelayu #revisionbooks #stationery #GadgetandIT #CDRama #SuperSeptember #OrderPickandGo