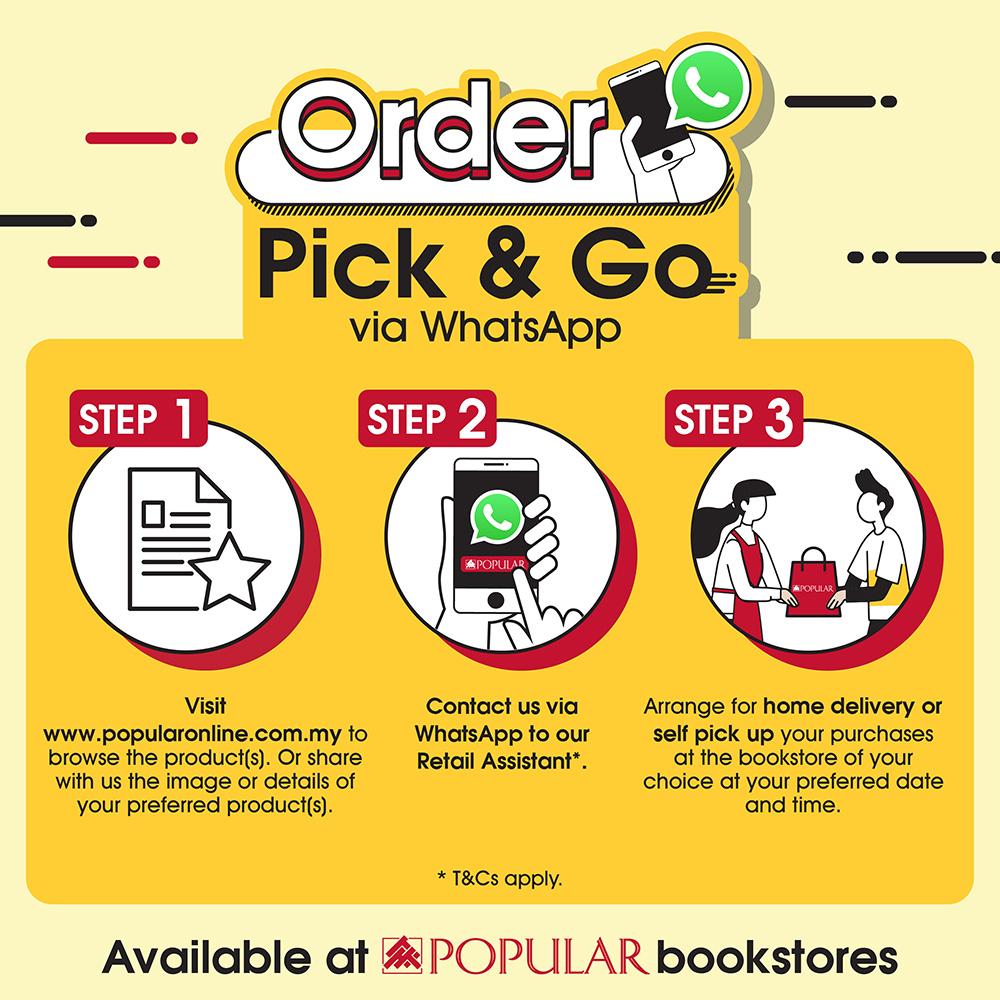 Available
Lot 01, Level 2
Convenient yet safe shopping method while staying at home from POPULAR bookstore at Paradigm Mall – Order, Pick & Go service via WhatsApp!
✔️Begin with a WhatsApp message to POPULAR bookstore, to check and purchase your necessities.
✔️Safe shopping methods where you are able to choose for home delivery or store-pick-up.
📱 WhatsApp us now to arrange for your purchases: https://bit.ly/3iLC0iw
You can also walk-in to your preferred POPULAR bookstore
or shop with 🛒 POPULAR Online: https://bit.ly/poopg21
#POPULARMalaysia #POPULARBookstore #POPULAROnline #OrderPickandGo #homedelivery #storepickup #KitaJagaKita #LindungiDiriLindungiSemua