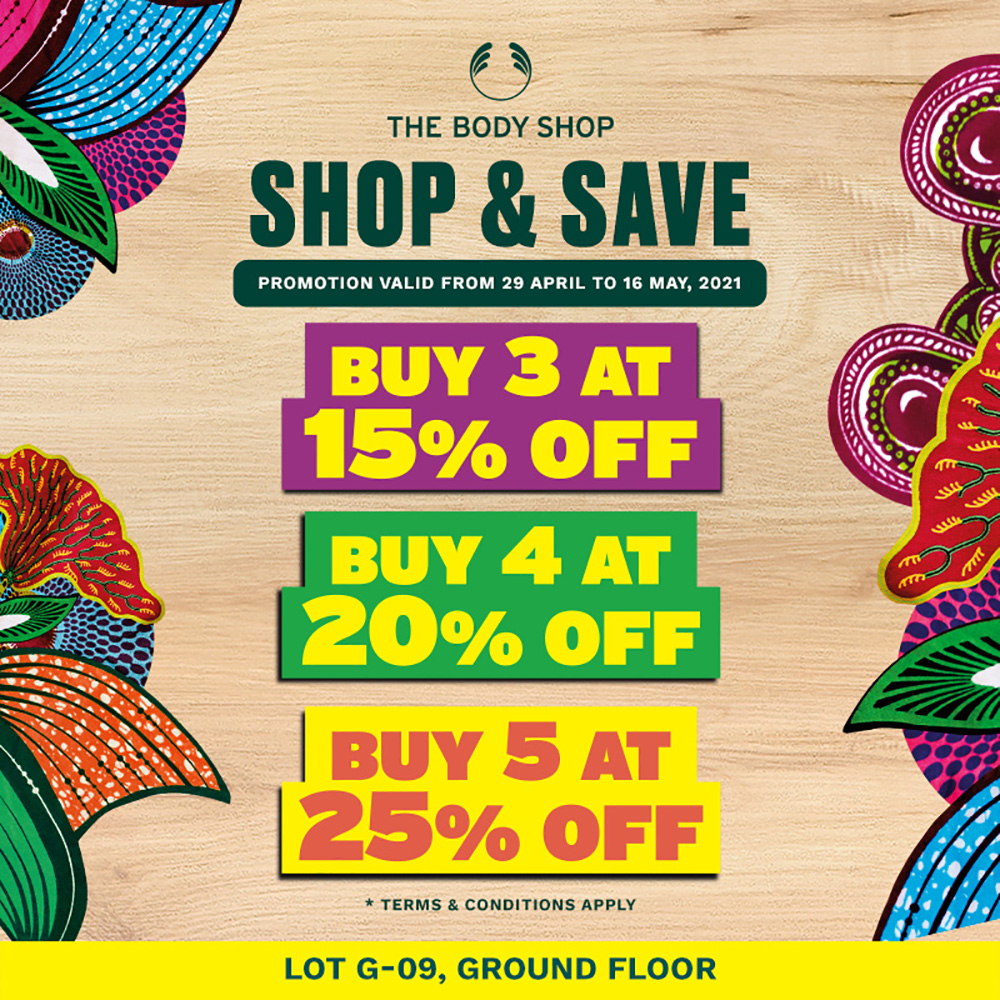 29 Apr - 16 May
Lot 03A, Level G
Masa kini tiba untuk menyambut bulan yang mulia. Di The Body Shop, kami berharap anda dapat luangkan masa untuk memanjakan diri dengan apa jua produk tubuh dan wajah yang anda minati. Jadi, jom ke The Body Shop untuk Beli & Jimat dengan pembelian anda. Beli produk kegemaran anda dan boleh juga beli lebih untuk mereka yang tersayang. Promosi ini sah dari 29 April to 16 May, 2021.
#TheBodyShopMalaysia #SelfLoveUprising #100Vegetarian
*Terms & Conditions apply.