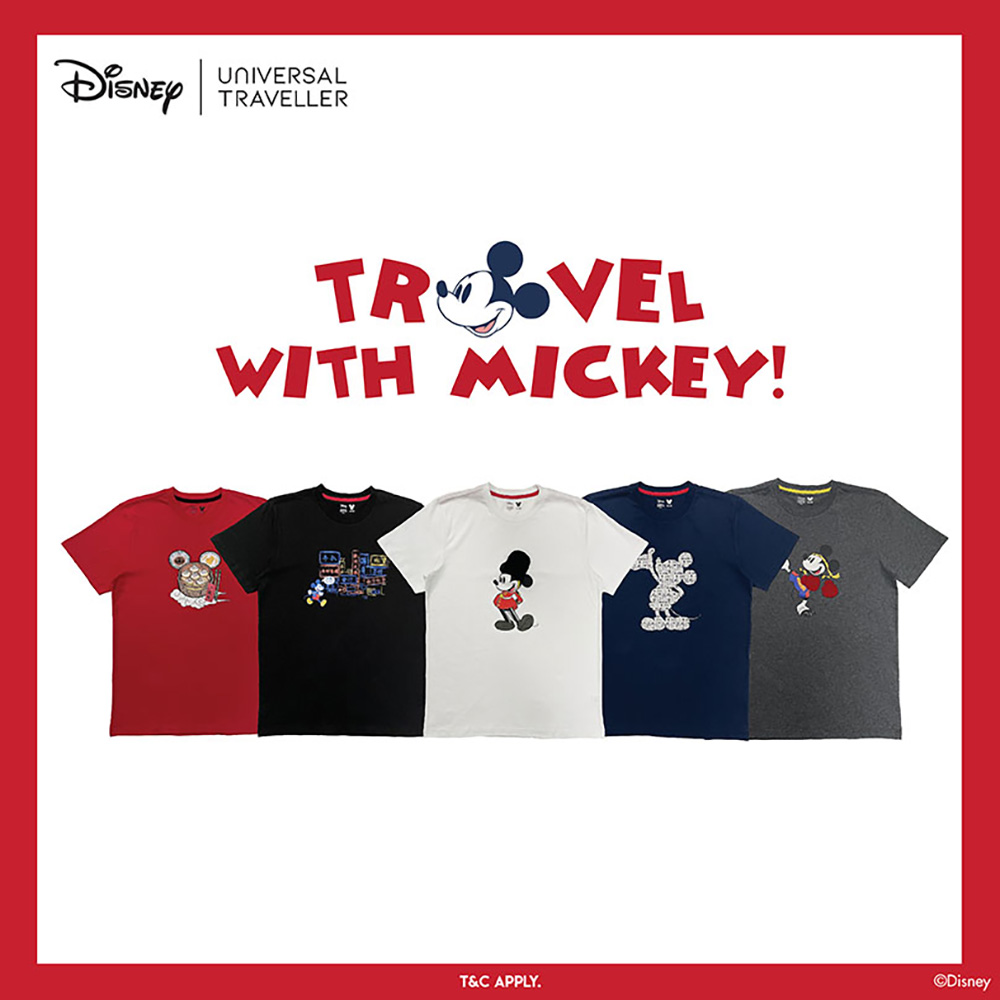 Available
Lot 51 & 52, Level CC
UT's first collaboration with Disney, inspired by Mickey's adventure in cities around the world: New York, London, Paris, Madrid, Venice, Bangkok, Hong Kong and Beijing! You don't need a plane to fly to places, let Mickey take you across the continents with boundless imagination and magical moments.
Disney products available at Universal Traveller stores Now!
Terms and Conditions apply. While stocks last.
#UniversalTraveller #Disney #MickeyMouse #Latest #Collection #Collaboration