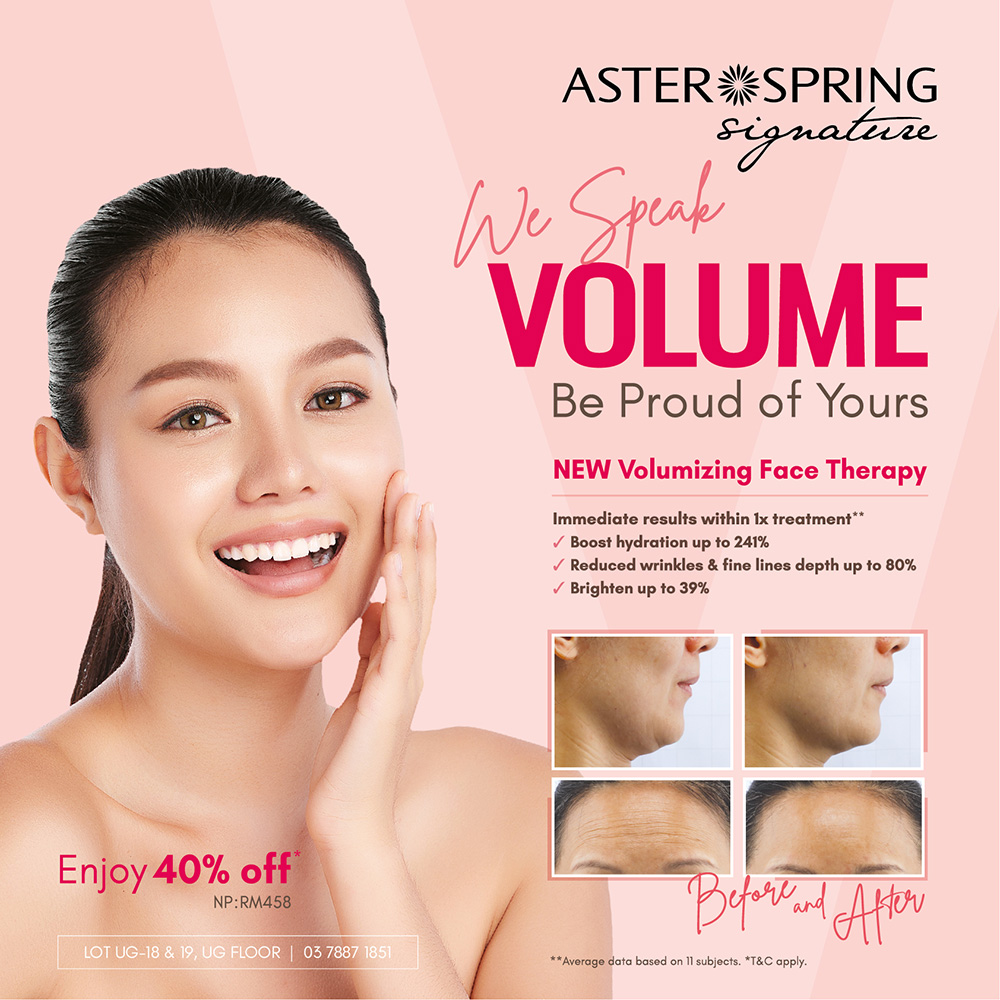 Now - 31 Mar
Lot 18 & 19, Level UG
We Speak Volume
You Should Be Proud of Yours
AsterSpring's latest new treatment harnesses the power of Marine Chitosan, Nobel Prize winning ingredient like Fullerene, a powerful anti-oxidant (> 100x than Vitamin C), Silk Fibroin for tissue regeneration, moisturising and calming effect to the skin, using Double Encapsulation Technology to heighten the penetration of all the amazing ingredients to give your skin its excellent plumping and volumizing effect.
Key benefits:
• Boost hydration up to 241%
• Reduced wrinkles and fine lines depth up to 80%
• Brighten up to 39%
Improve skin volume to restore your youthful look.
Enjoy 40% off* @ RM274.80 (NP: RM458)
Interested to try the treatment? Contact us now
*Promotion valid until 31 Mar 2021.
To know more about AsterSpring, click: https://www.asterspring.com/
Follow us on our social media platforms:
https://www.facebook.com/asterspring/ (Official Facebook)
https://www.instagram.com/asterspring/ (Official Instagram)
:
//
#AsterSpring
#GreatSkinHealth
#wearehereforyou