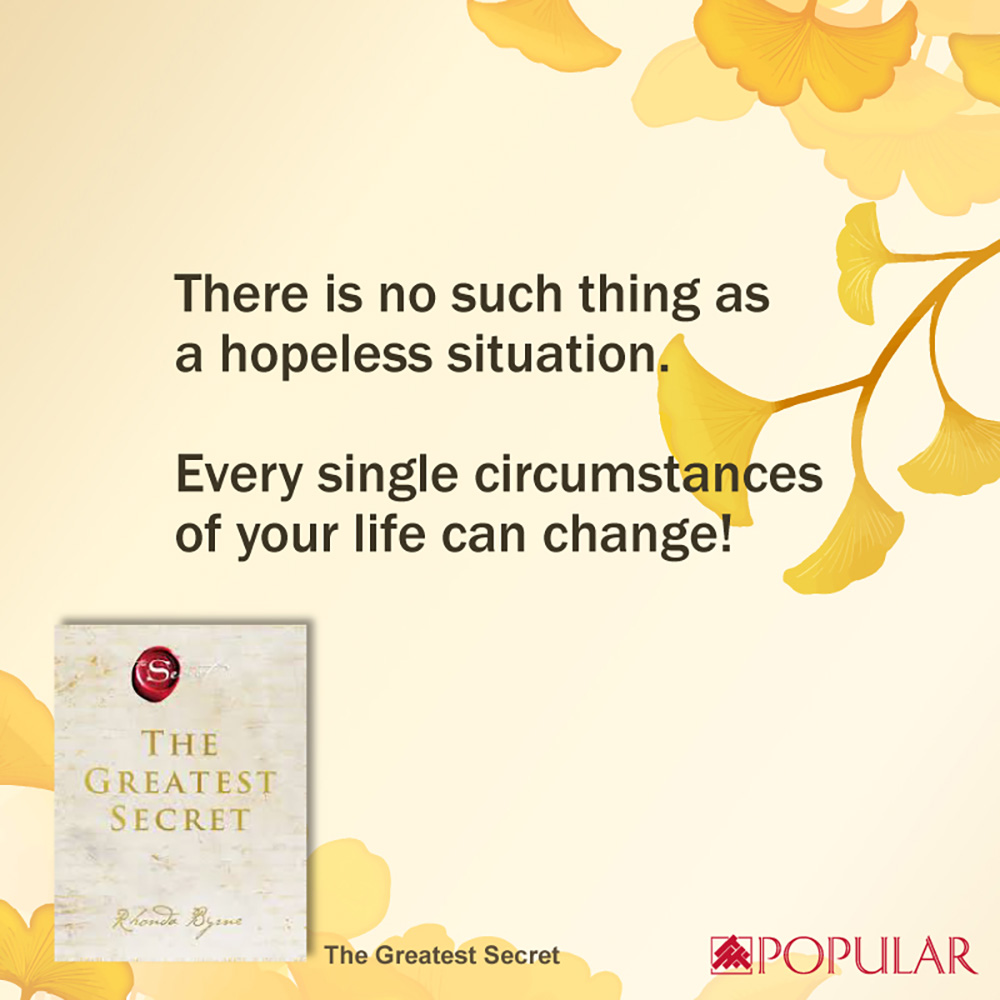 Available
Lot 01, Level 2
There is always hope in consistency. Because every consistent change makes bad situation better!
The Greatest Secret reveals the greatest discovery of human being can ever make. Check out this book now at POPULAR/HARRIS Bookstores and POPULAR Online 🛒 http://bit.ly/qstgs21
Shop with Order, Pick & Go services for Self-pick-up or 🏠 𝐚𝐫𝐫𝐚𝐧𝐠𝐞 𝐟𝐨𝐫 𝐡𝐨𝐦𝐞 𝐝𝐞𝐥𝐢𝐯𝐞𝐫𝐲.
👉 Check out your favourite items at POPULAR Online http://bit.ly/poopg21
📱Record or screenshot the items and contact the selected bookstore http://bit.ly/gopgm21 Our staff will assist you further on your order.
📦 Self-pick-up your purchases at the bookstore of your choice at your preferred date and time or 🏠 𝐚𝐫𝐫𝐚𝐧𝐠𝐞 𝐟𝐨𝐫 𝐡𝐨𝐦𝐞 𝐝𝐞𝐥𝐢𝐯𝐞𝐫𝐲.
#POPULARMalaysia #POPULARBookstore #POPULAROnline #thegreatestsecret #englishbook #quote #consistency