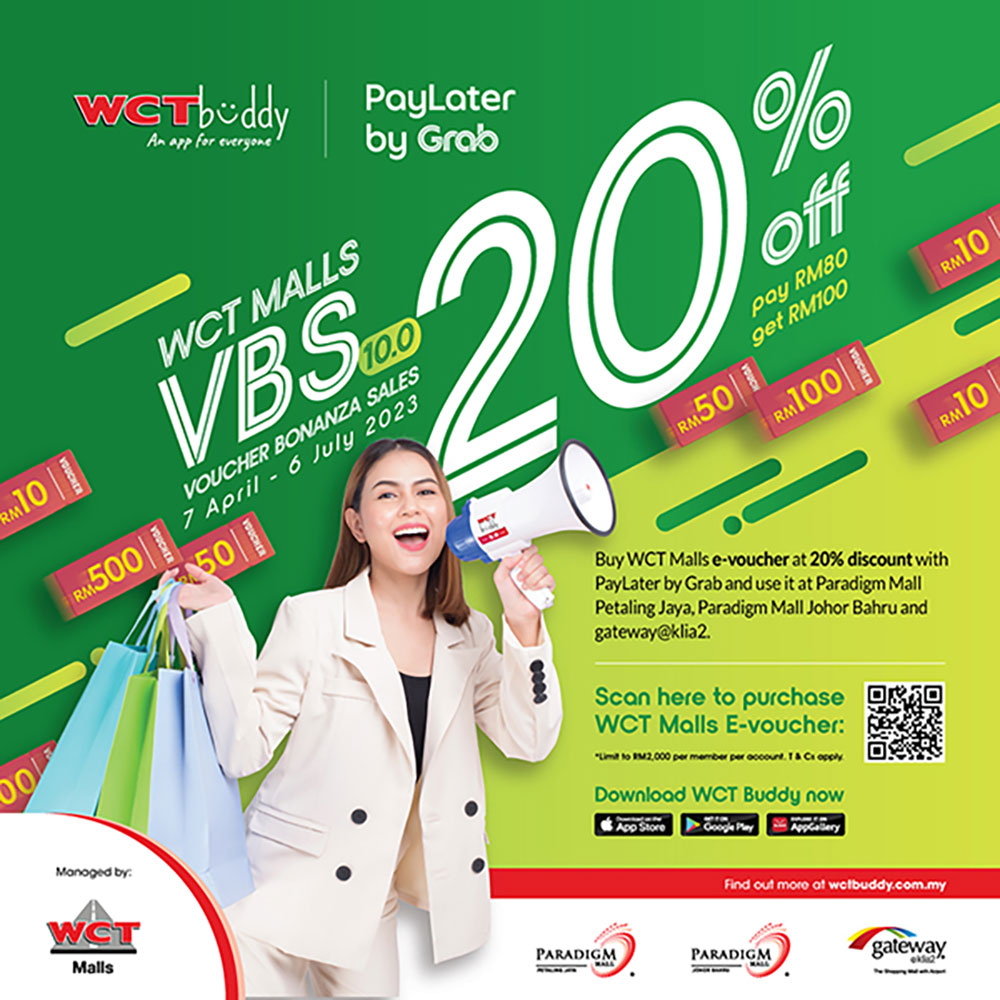 7 Apr - 6 Jul
Paradigm PJ
Enjoy a 20% discount on all cash vouchers purchased! Don't miss out on this amazing deal! Each WCT Buddy member is entitled to purchase the e-voucher with a minimum spend of RM 100 and above in any WCT Malls.
🗓️ 7 April 2023 - 6 July 2023
🛒 Paradigm Mall PJ, Paradigm Mall JB & gatewayklia2 only
🔗 https://www.wct-eshop.com.my/
T&Cs apply.
#WCTBuddy #PaylaterbyGrab #VBS10 #ParadigmPJ #ParadigmJB #gatewayklia2