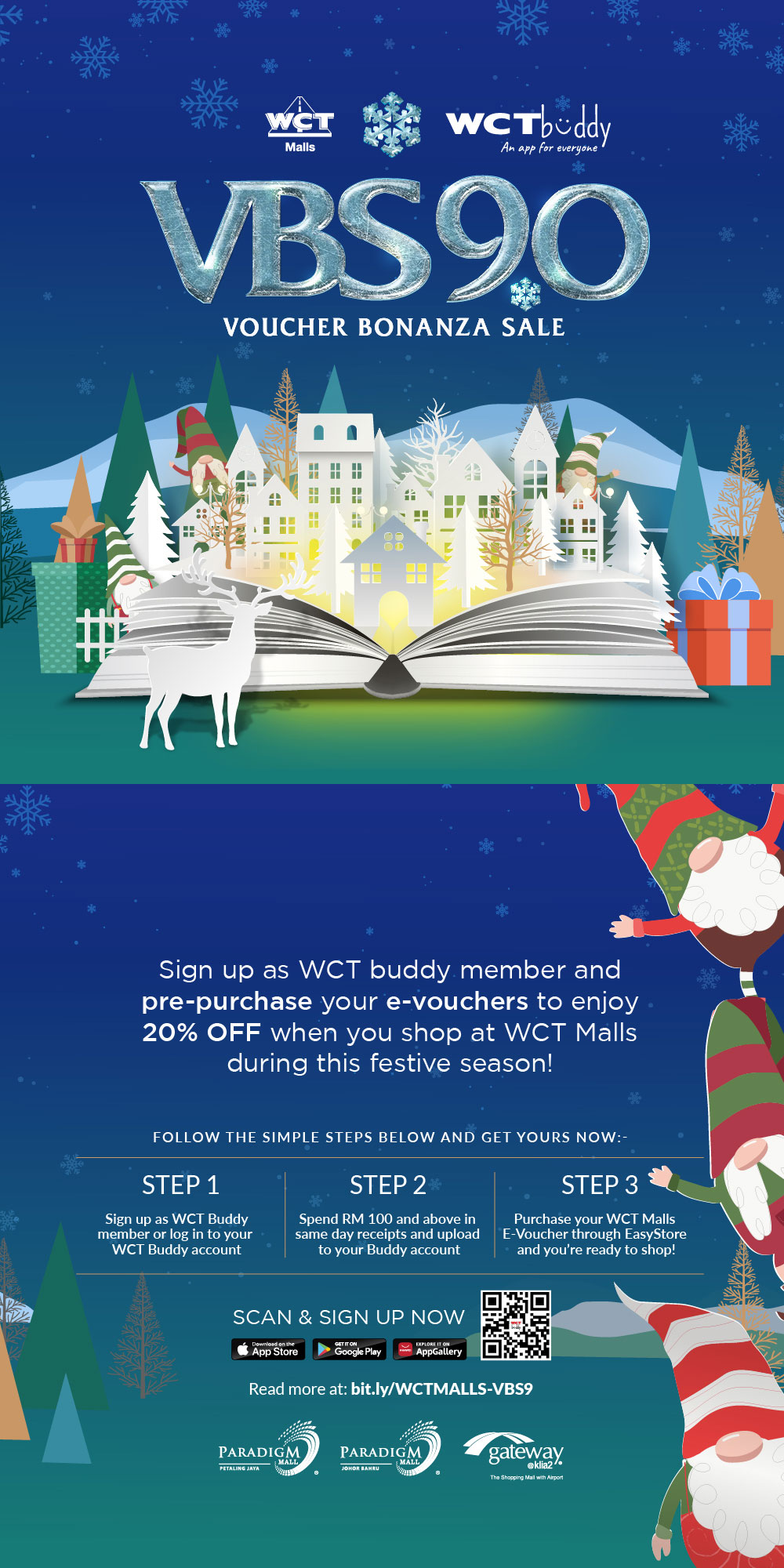 15 Nov - 31 Jan
Paradigm PJ
📢 Time to shop for Christmas gifts or your Chinese New Year outfits? Yes, we hear YOU!
WCT Malls is launching the 9th Voucher Bonanza Sales beginning today till 31 January 2023 to satisfy your needs. Each WCT Buddy member is entitled to purchase the e-voucher with a minimum spend of RM 100 and above in any WCT Malls.
Shop for your Christmas and CNY goods at Paradigm Mall PJ, Paradigm Mall JB or gateway@klia2 now, and let us take care of the 20% savings for your purchase at any participating mall. So wait no more, hit the link below and shop all you want to get ready for the joyous season! 🛍️
🗓️ 15 November 2022 - 31 January 2023
🛒 Paradigm Mall PJ, Paradigm Mall JB & gatewayklia2 only
🔗 bit.ly/WCTMALLS-VBS9
T&Cs apply.
#WCTMalls #VoucherBonanzaSales