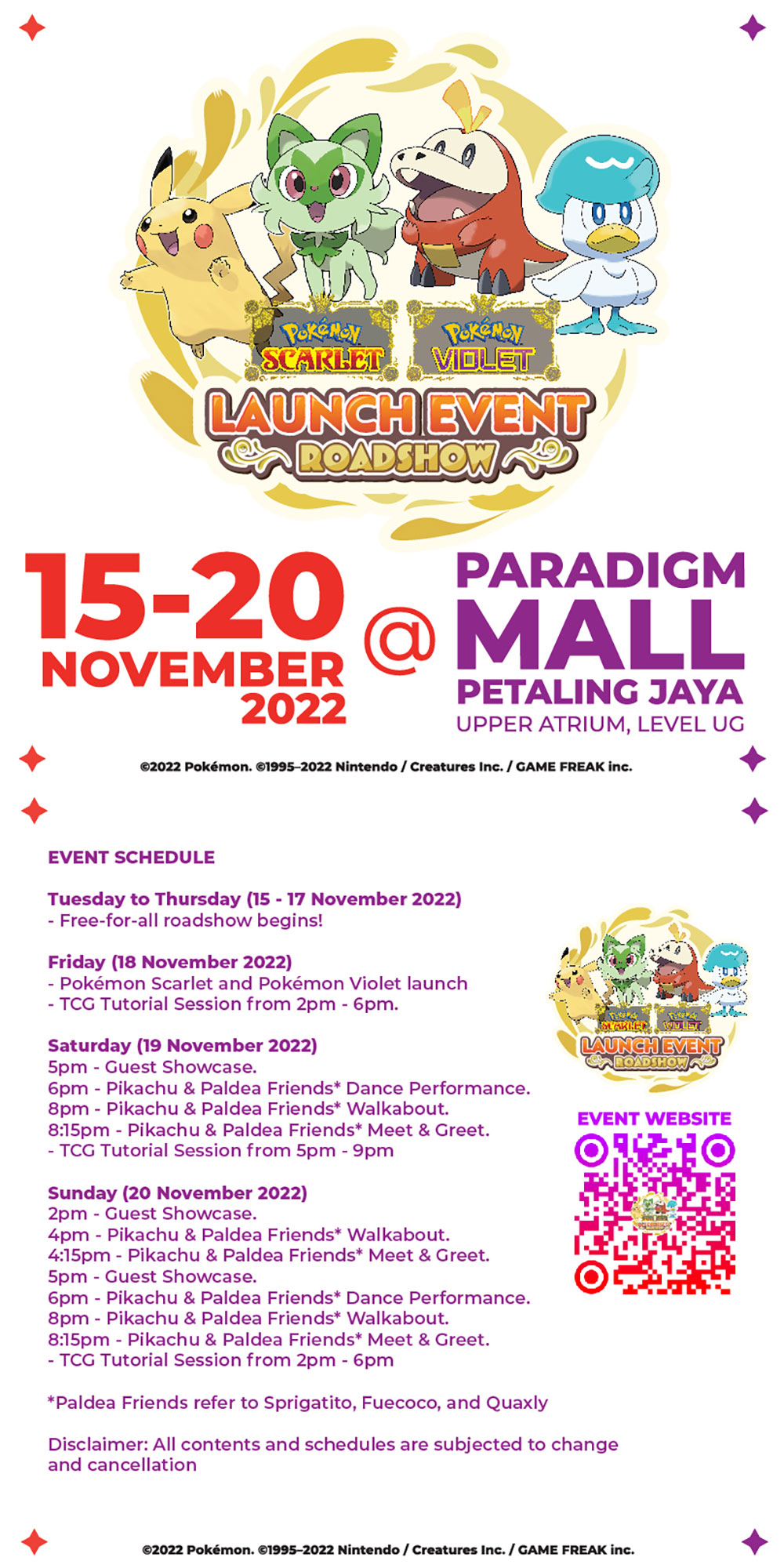 15 Nov - 20 Nov
Upper Atrium, Level UG
Hey Trainers!
The Pokémon Scarlet and Pokémon Violet Launch Event Roadshow will be happening at Paradigm Mall PJ located at Upper Atrium, Level UG from the 15 – 20 November 2022!
Come and join us to celebrate the next generation of Pokémon!
Stay tuned for ongoing updates!
See you there!
#pokemoncards #PokemonScarletViolet #pokemontcg #pokemon #pokemonfan #pokemoncommunity #pokemongo #pokemontrainer #pokemoncollector #pokemoncollection #pokemoncenter #ParadigmMallPJ