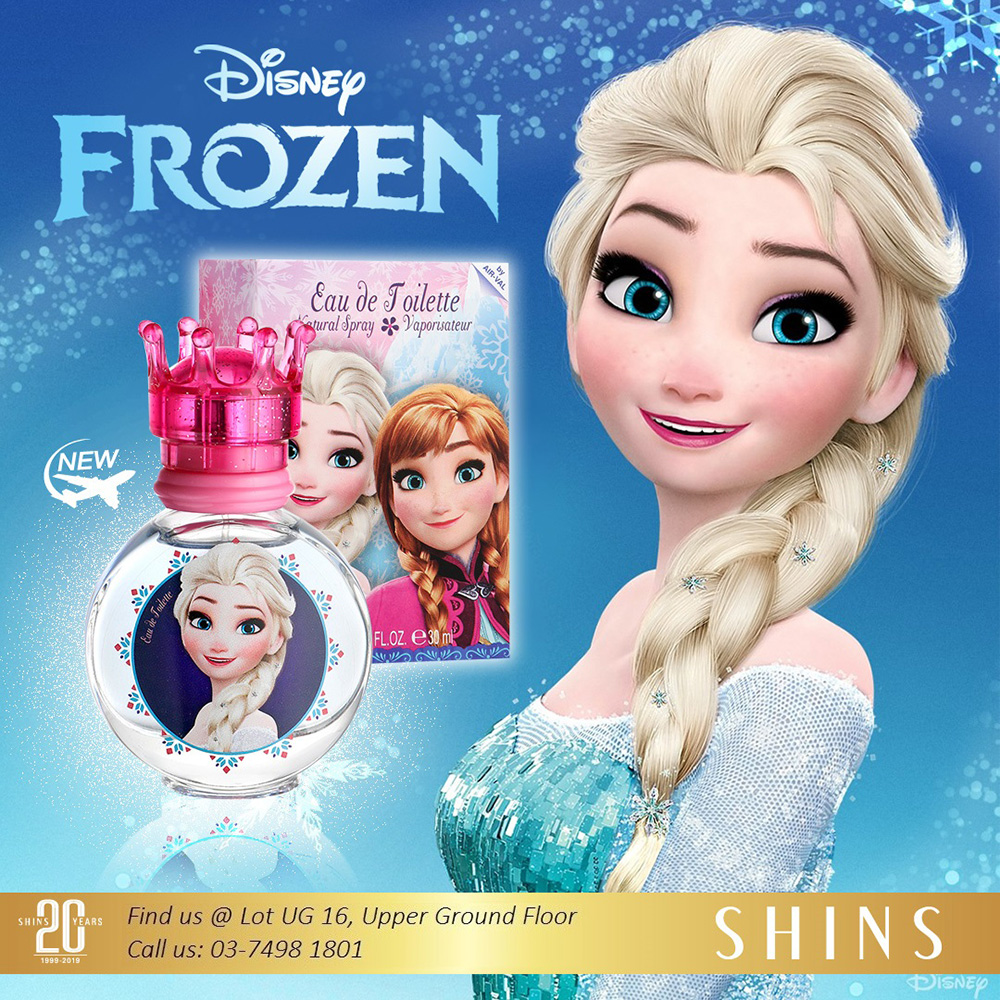 Available
Lot 16, Level UG
Clean. Fresh. Modern. Classic.
❄❄❄❄ Fit For A Princess In You !! ⛄💙💙💙
Most of us dreamt about growing up to be a princess. While it might be a long shot for our dreams to realise, we still can smell like one!
This perfume featuring everyone's favorite ice princess, Elsa, and her intelligent, level-headed but love-struck sister, Anna.
It has a pleasing balance of jasmine, apple, red currant, and rose notes to create a fragrance that is young, fun and feminine.