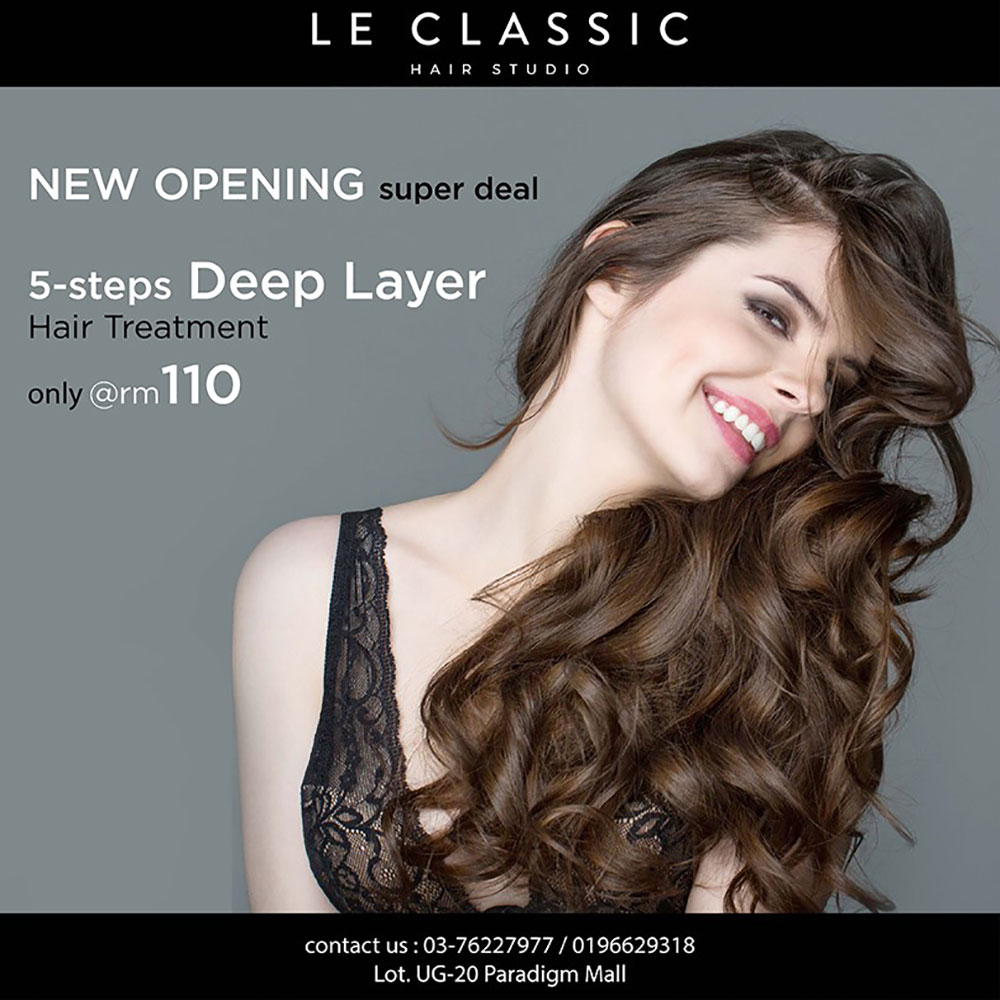 Available
Lot 20, Level UG
New Hair Salon Opening in Paradigm Mall!!
Pamper your hair with our Signature 5 Step Deep Layer Heavy Moisture Treatment.
It helps to repair the outer layer of hair cuticle, making it stronger.
It also nourished the inner layer hair with hyaluronic acid and protein.
Effectively retain back the moisture loss by damaged hair, making hair stronger, smoother and softer.
Visit us at Le Classic Hair Studio
Lot UG-20
Call 03-76227977
WA 0196629318