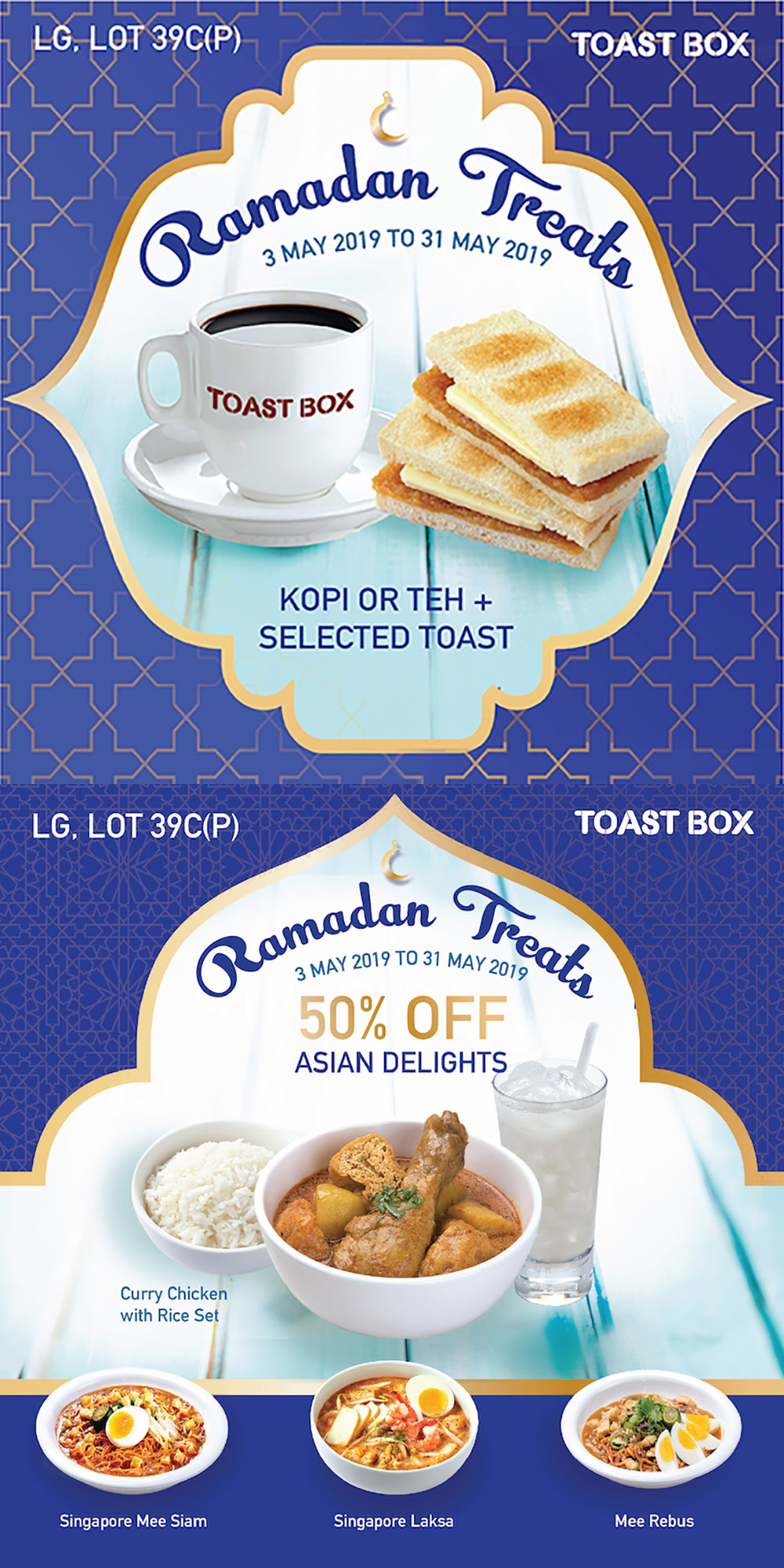 3 May - 31 May
Lot 39C(P), Level LG
Get Toast Box's Ramadan Treats* in this holy month of Ramadan from 3rd to 31st May 2019.
We cater to you both Asian Delights and Toast + Kopi set for your break fast hour. You can choose either one or even get both deals. 😁
1. 50% off on selected ala carte Asian Delight when you purchase a selected Asian Delight* set.
2. Want to have something light to break fast before heading back home? We have our selected Toast + Kopi set* treat ready for you.
Keep calm it's almost Ramadan, Toast Box got you covered!😉
*Ramadan Treats are available whole day. Prices are subjected to outlets location and availability of the Toast selection.