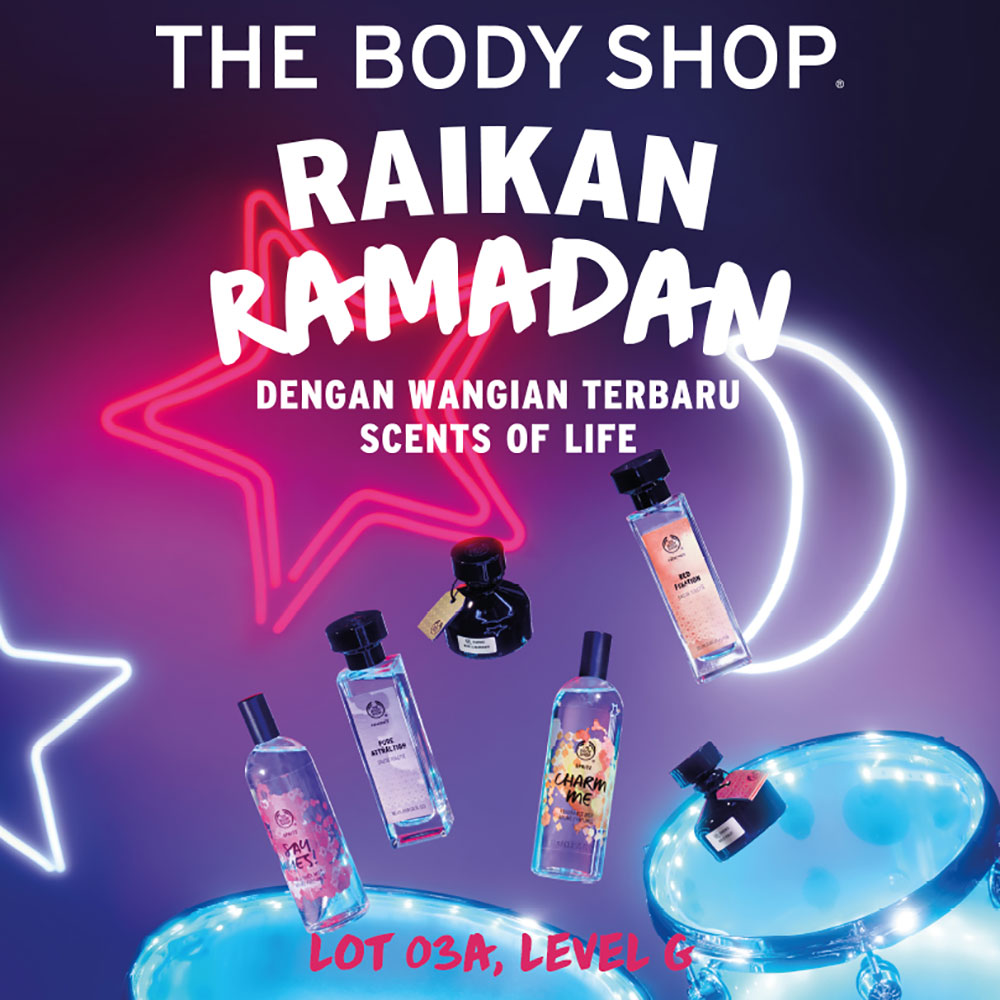 15 May - 30 Jun
Lot 03A, Level G
The Body Shop telah bekerjasama dengan wanita seluruh dunia bagi menghasilkan koleksi Scents of Life ini. Pelanggan dapat menghasilakan aroma tersendiri dengan koleksi campuran dan padanan wangian EDT, minyak wangi dan spritzer!
If your scent could speak, what would it say?
Working creatively with women from across the region, the brand has created the Scents of Life collection. Fragrance lovers can design their own bespoke fragrances with a mix and match collection of Fragrances, Essences and Spritzes!