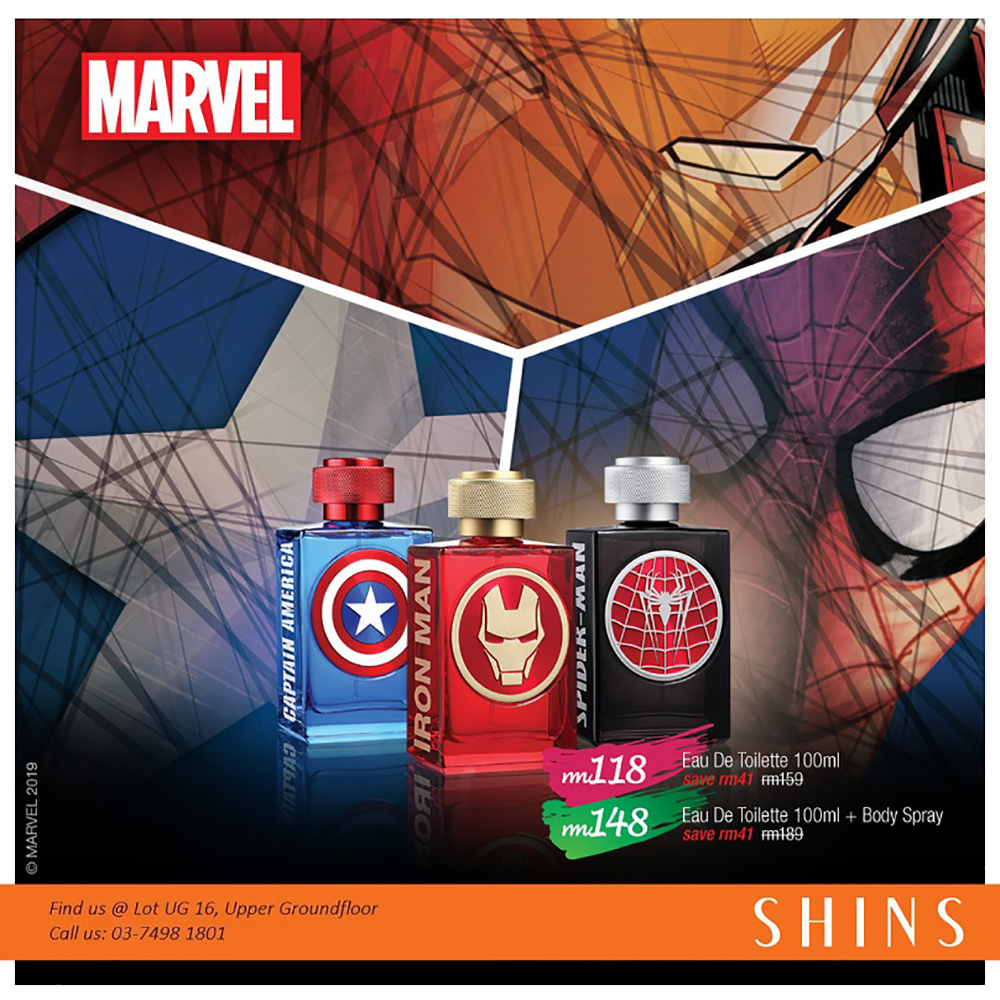 Available
Lot 16, Level UG
📣 Avenger Endgame is out now. 📣
Get inspired with MARVEL SUPERHERO fragrance.
👉 Any fan of the superhero should love the men's fragrance CAPTAIN AMERICA.
This exciting scent offers an enjoyable woodsy aroma with dashes of citrus accords. It harmonizes zesty bergamot, petit grain and orange blossom with vanilla and woodsy notes.
👉 IRON MAN Perfume is sure to enthrall your little superhero in-the-making . Spunky and fun, it will give him the confidence to conquer all his villains, no matter how big or small.
Juicy bergamot and apple start the exciting fragrance, providing an energizing kick. Geranium lends a softer middle with its gentle floral note. Clove and tarragon let the flower linger on a bed of exotic spice.
Fresh grass, olive tree wood, sandalwood, and cedar mellow the earlier ingredients for a smooth, earthy finish.
👉 SPIDERMAN perfume is warm and fresh for men . The crisp scent is sure to tickle your Spidey senses with its exciting combination of citrusy notes of tangy bergamot, sweet orange blossom and petitgrain, with warm elements of lavender, vanilla and amber, boosted by earthier notes of musk, sandalwood and galbanum.
Available exclusive at SHINS!