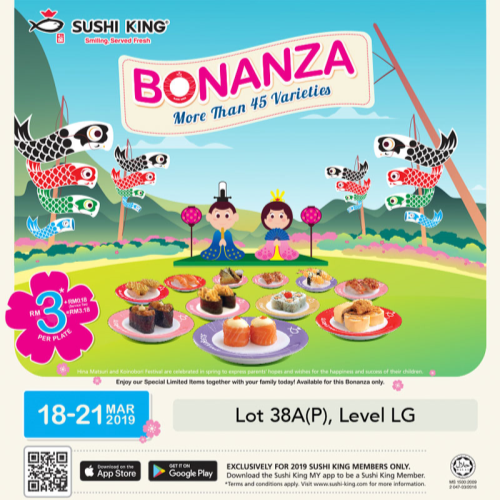 18 Mar - 21 Mar 2019
Lot 38A(P), Level LG
RM3.18 per plate? That's right! You're getting awesome value with the Sushi King Bonanza! There'll be Special Limited Items and more than 45 varieties for you to enjoy.
Just download the Sushi King MY app to be eligible. https://sushi-king.com/membership/
PHASE 2 (18 – 21 Mar 2019): Selangor, Kuala Lumpur, Putrajaya, Melaka, Kedah, Pahang, Terengganu, Sabah
T&C apply.