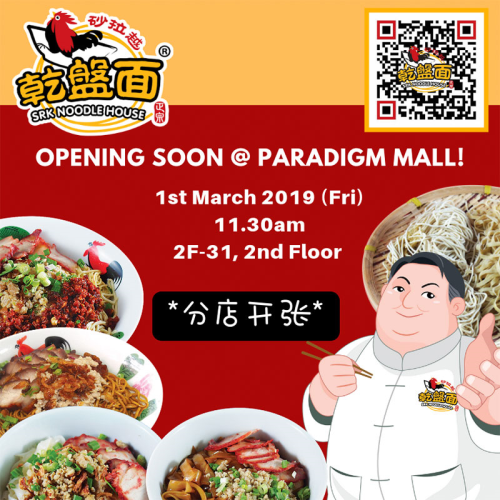 1 Mar 2019
Lot 31, Level 2
Known as one of the largest and most popular Sarawak food restaurant chains in Malaysia, SRK Noodle House is no stranger to many Sarawakians and people who are craving for Sarawak delicacies.
Whether to order a bowl of Sarawak Kampua mee, Sarawak laksa or Rojak, SRK Noodle House is endeavor to satisfy your taste buds by serving their traditional and authentic Sarawak specialties.
Do drop by on 1st March and join them for the grand opening as many exciting gifts and vouchers will be given away!
For more information, please follow their official page at: @srknoodlehouse