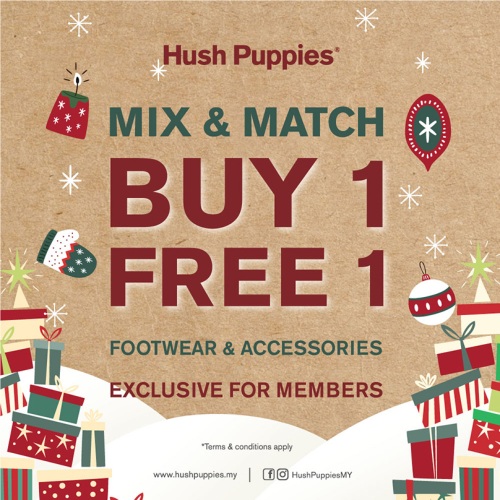 Available Now
Lot 49, Level CC
Hush Puppies will be having a promotion starting from now. Appreciate it if you can post on the mall's social media.
Hush Puppies Social Media caption as per the following:-
Merry Christmas from Hush Puppies! Mix & Match your gifts for your loved ones & yourself, with the Buy 1 Free 1 promo on Footwear and accessories. Exclusive for Hush Puppies Members only. T&C Applies.