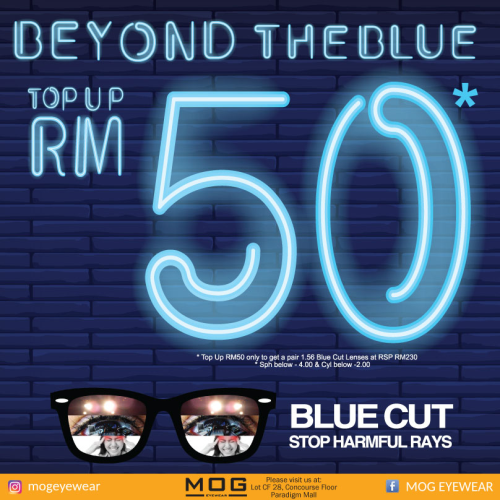 Available Now
Lot 28, Level CC
Blue light is actually everywhere, Sources of blue light include the sun, digital screens (TVs, computers, laptops, smart phones and tablets), electronic devices, and fluorescent and LED lighting.
If you are a heavy smart phone addicts or face digital screen a lot, Blue cut lenses is right for you!
Take care of your eyes before it's too late! Visit MOG Paradigm Mall Petaling Jaya, Lot CF28, Concourse Floor and let MOG protect your eyes!
#MOGeyewear #BeyondTheBlue #BlueCutLens #BlueLight #TopUp #RM50 #DigitalScreens #BlueLightProtection