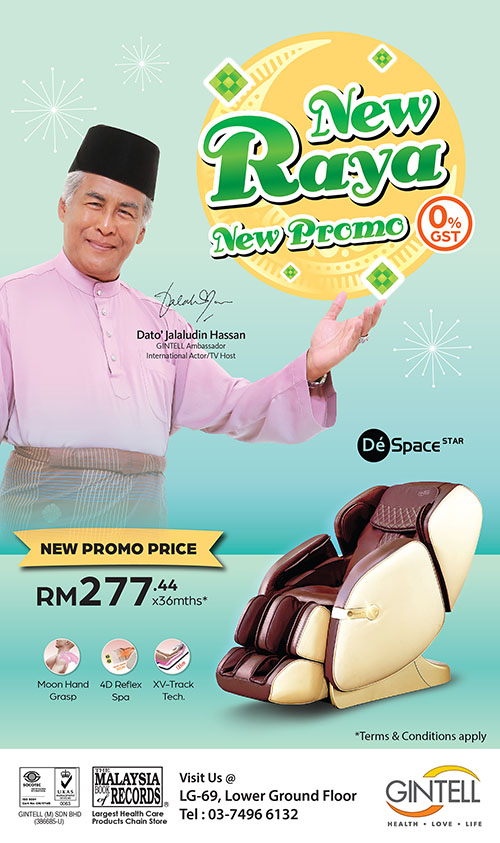 Available Now
Lot 69, Level LG
New Raya, New Promo is here !
This New Raya, gratify yourself with GINTELL DeSpace Star that indulges you a unique "Moon-Hand" massage.
Wait no more ! Bring home our Guardian of Health and pay as low as RM277.44 per month.
Hurry ! Visit your nearest GINTELL showroom right now. *T&C apply.