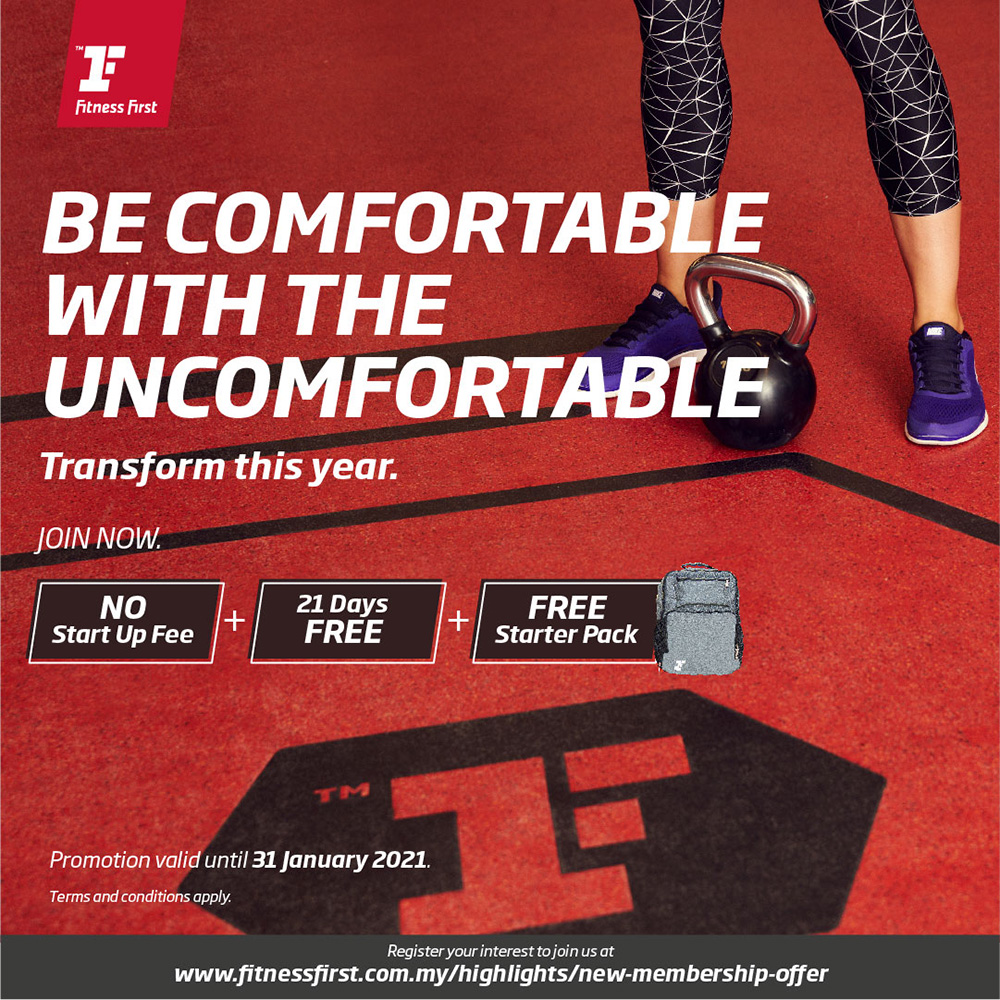 Now - 31 Jan
Lot GB-03 & UGB 03A, Level G
Make 2021 your year. Turn your back on excuses and take one giant leap outside of your comfort zone.
Start with investing in your health because the richness of your life depends on your next move.
JOIN NOW.
To find out more, drop by our club or visit: https://www.fitnessfirst.com.my/highli…/new-membership-offer
Promotion ends 31 January 2021.
Terms and conditions apply.