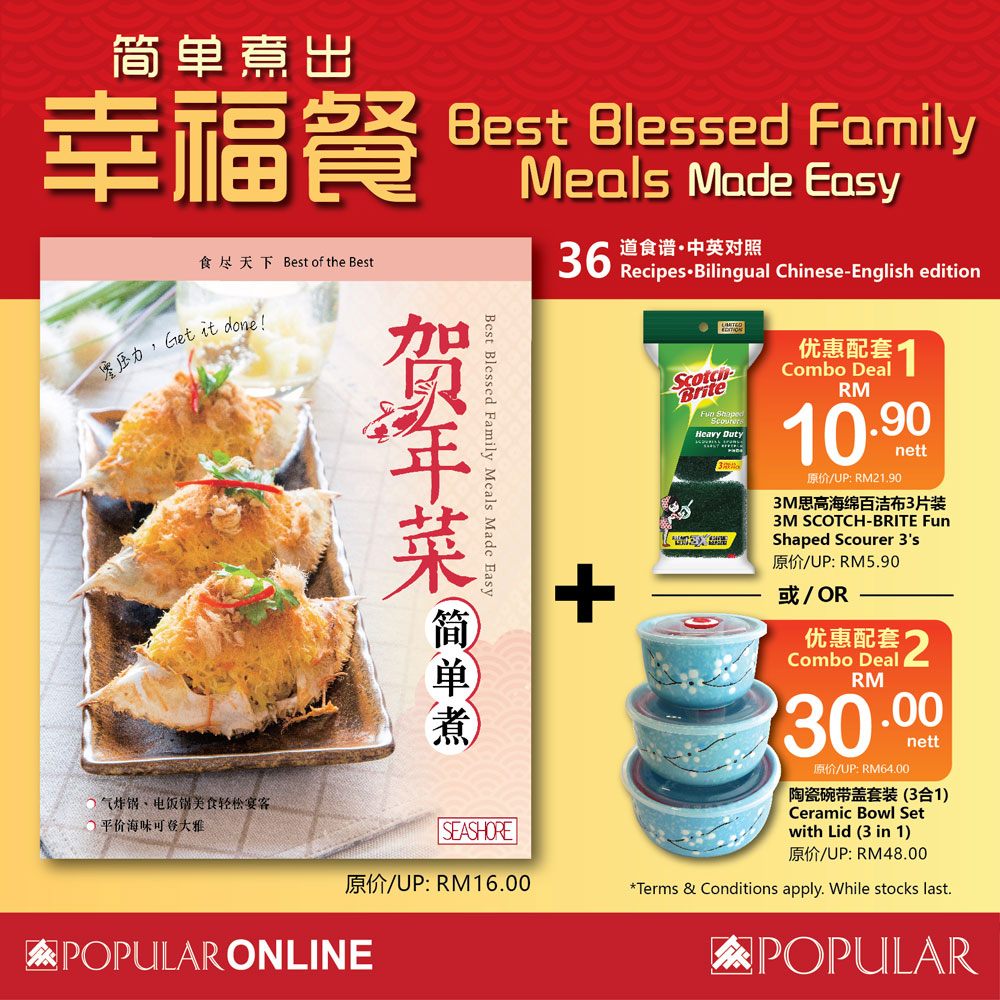 Available
Lot 01, Level 2
2020 is ending soon, can't wait to celebrate the Chinese New Year!
"Best Blessed Family Meals Made Easy" will show you the simple steps to make wholesome and hearty dishes!
🛒 Purchase with only RM7 and FREE* Seashore Cookbook Voucher
This cookbook is available at POPULAR/HARRIS Bookstore and POPULAR Online: https://bit.ly/botb18msm
2020年已近尾声了,农历新年还会远吗?
《贺年菜,简单煮》教你轻松煮出美味富寓意的菜肴,开心迎接新的一年!
🛒 现售RM7, 并随书附赠一张海滨食谱礼券!
全国大众书局和HARRIS书店皆有出售,或点击进入POPULAR ONLINE立即购买:https://bit.ly/botb18msm
#POPULARMalaysia #POPULARBookstore #POPULAROnline #cookbook #recipes