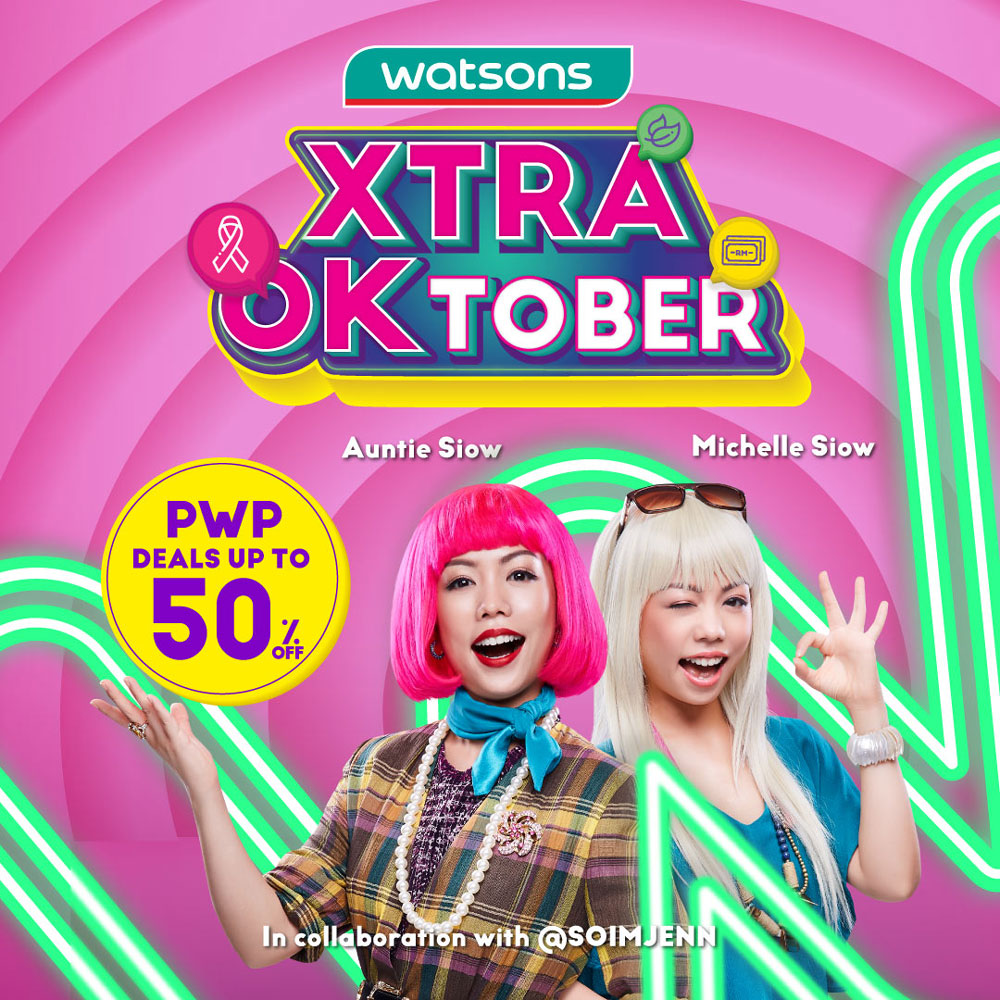 Available
Lot 40 & 41, Level 1
Come join Watsons 𝐗𝐓𝐑𝐀 𝐎𝐊tober with PWP DEALS UP TO 50% OFF* happening now on wide range of health & beauty products and so much more on both #WatsonsMalaysia STORES and ONLINE!
https://bit.ly/2FYQBbf
Don't miss these exciting deals and offers!
𝐗𝐓𝐑𝐀 SAVINGS with RM10 BRAND VOUCHERS!*
FREE RM5 Watsons points with min spend RM50 in a single receipt!**
Join #WatsonsGetActive challenge on TikTok, get RM10 worth of Watsons points for every submission and stand a chance to WIN PRIZES worth RM130,000!***
*Terms and conditions apply. While stocks last. Promotion valid from 29 September - 26 October 2020 (WM), 6 October – 2 November 2020 (EM).
**FREE 100,000,000 Watsons Points Back T&C
https://bit.ly/2S4yClZ
***Move Your Body T&C
https://bit.ly/3n1k9oW
#EverythingWatsons #KawKawDeals #XtraOKtober #WATSONSxBCWAxSOIMJENN