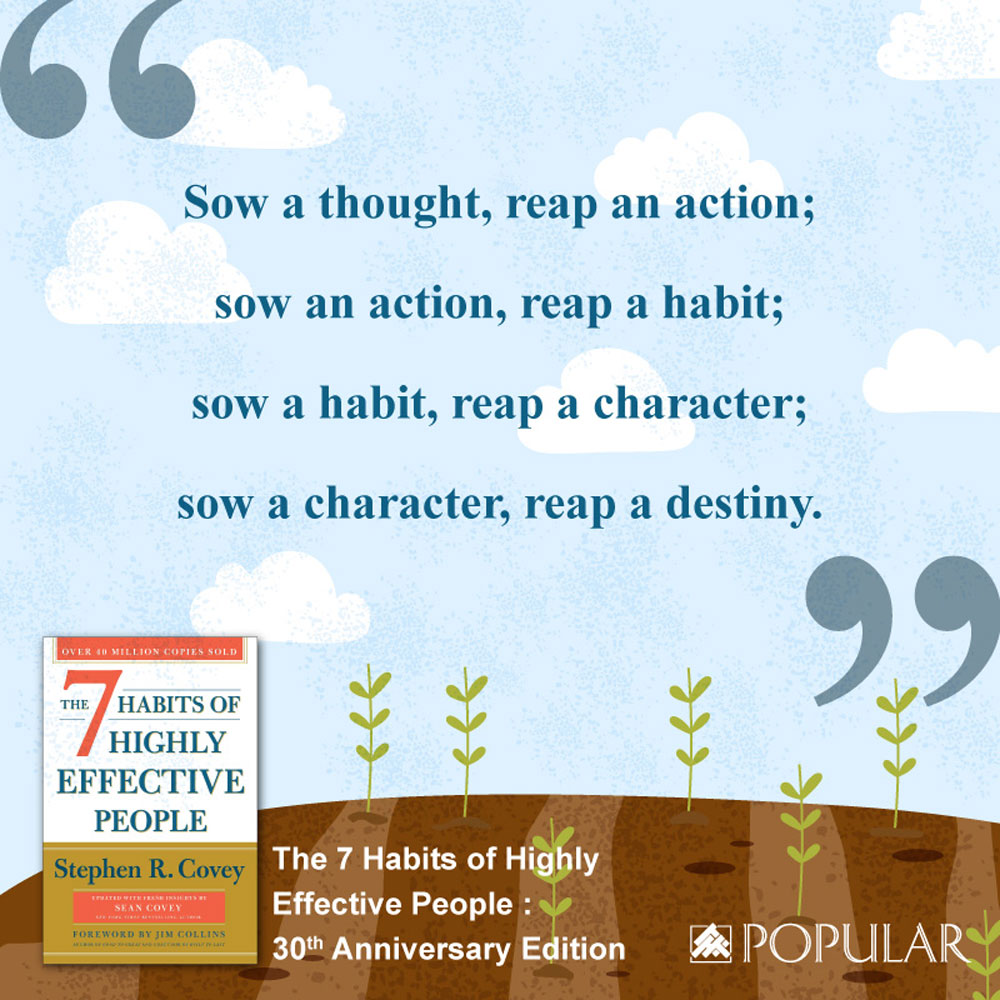 Available
Lot 01, Level 2
What you harvest, you reap. Every great result begins with one small step.
Habit affects how you think and act. Practice good habits with "The 7 Habits of Highly Effective People: 30th Anniversary Edition".
Book available at POPULAR/HARRIS Bookstore and POPULAR Online bit.ly/qs7habits
Grab it now to build your habit with us!
#POPULARMalaysia #POPULARBookstore #POPULAROnline #habits