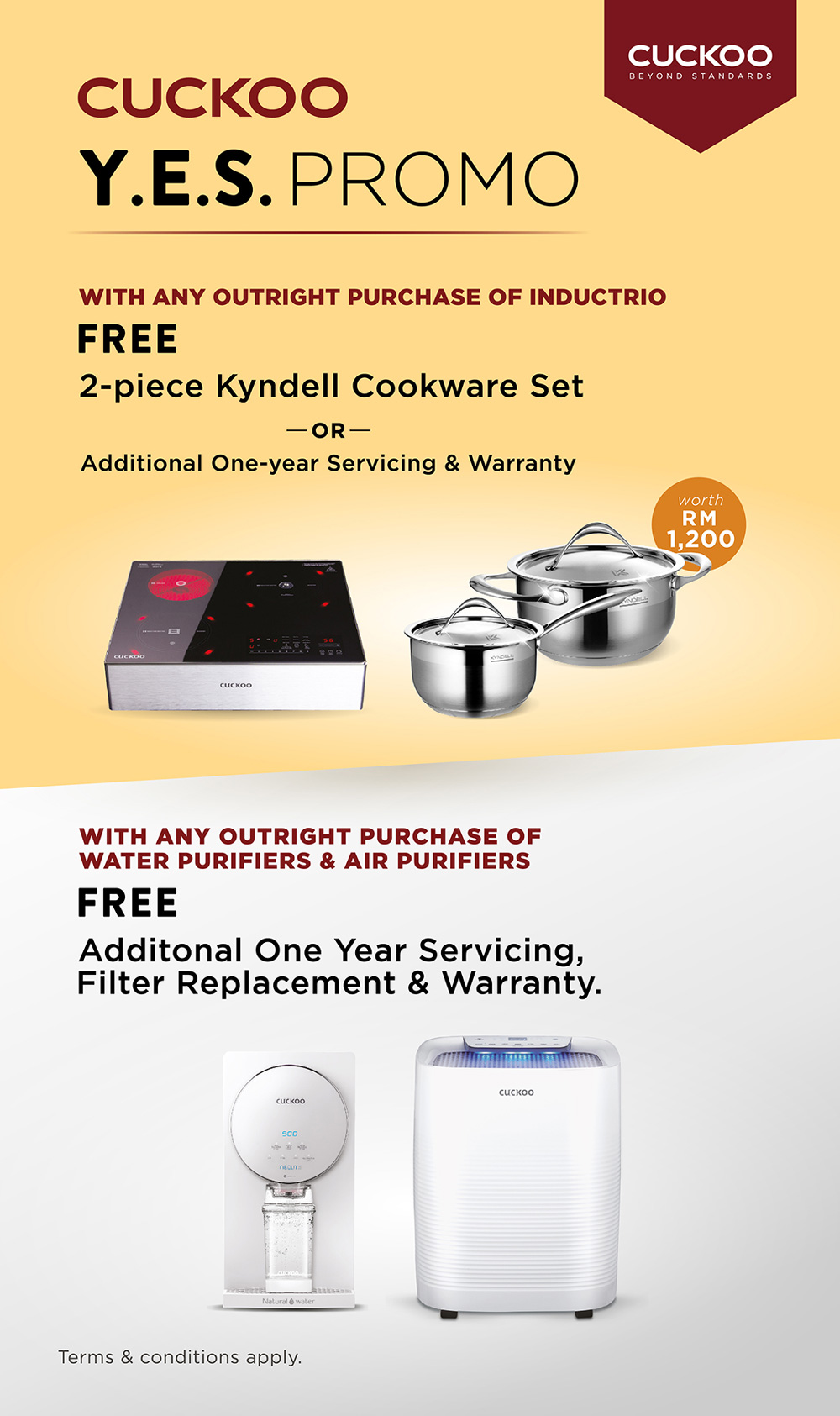 Available
Lot K12A(P), Level LG
Say YES to the Y.E.S Promo!
.
With any outright purchase of the Inductrio, get the 2-piece Kyndell Cookware Set for OR gets an additional one-year servicing and warranty for FREE.
.
And with every outright purchase of a Water Purifier or an Air Purifier, you get one-year servicing, filter replacement and warranty for FREE.
.
It's your choice – visit us at Lot K12A(P), Level LG or you can also drop by our website at https://bit.ly/32hKV4c and just say yes #SAMASAMA!
.
#CUCKOOWaterPurifier
#CUCKOOAirPurifier
#CUCKOOInductrio
#CUCKOOYESPROMO