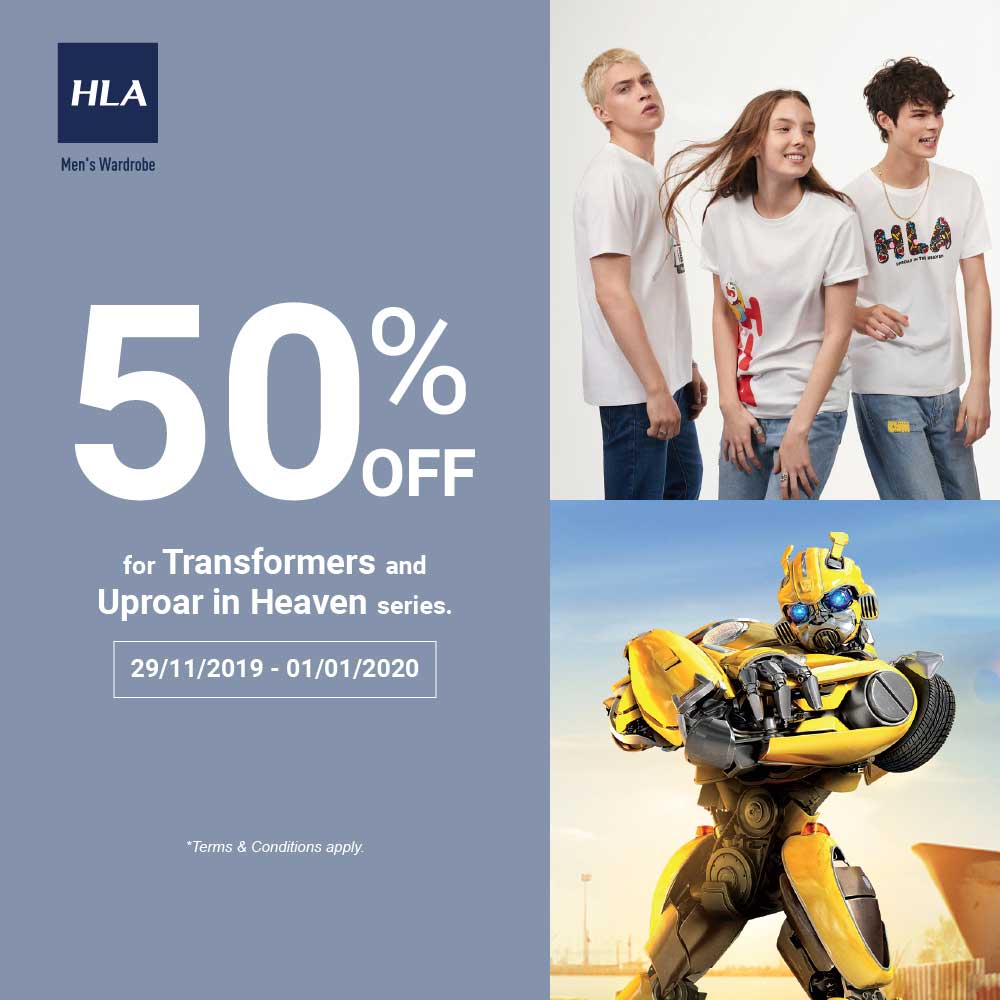 29 Nov - 1 Jan
Lot 72, Level G
HLA Transformer and Uproar in Heaven series is back! Get your favourite fighter piece at 50% at all HLA stores.
Also, it's time for some new outfits in your wardrobe, guys. We're giving out great deals for other items too.
Year-End Promo:
1. 30% off on one item.
2. 50% off on two items and above.
Promo period: 29 November 2019 – 1 January 2020
Mark your calendars. Don't miss them while they are still available.
*T&C apply.