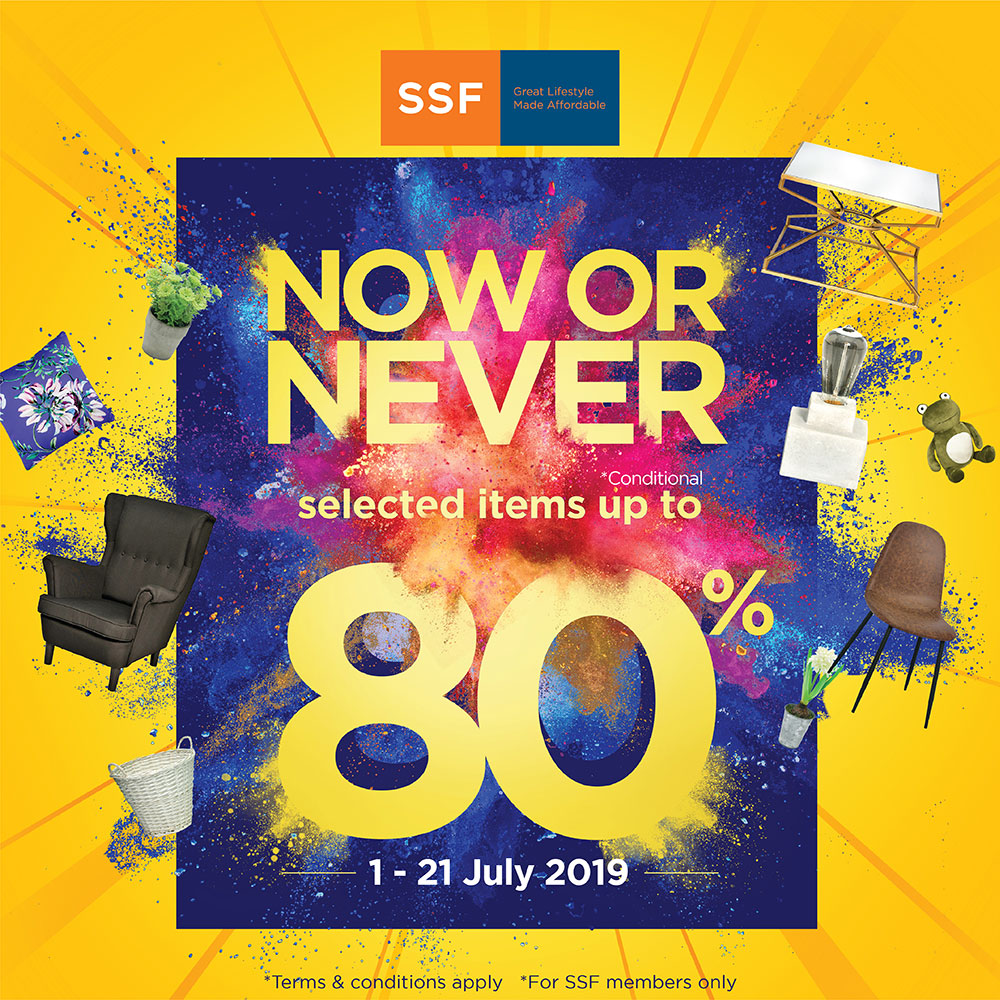 1 Jul - 21 Jul
Lot 11 -22, Level B
A perfect home is a place where warmth emanates, comfort lingers and love echoes.
Let us introduce these qualities into your life with our NOW or NEVER promo with discounts up to 80% on selected items!
Don't delay your visit because it's NOW or Never!
Promotion valid from 1 - 21 July 2019.
#SSF #GreatLifestyleMadeAffordable #NowOrNever