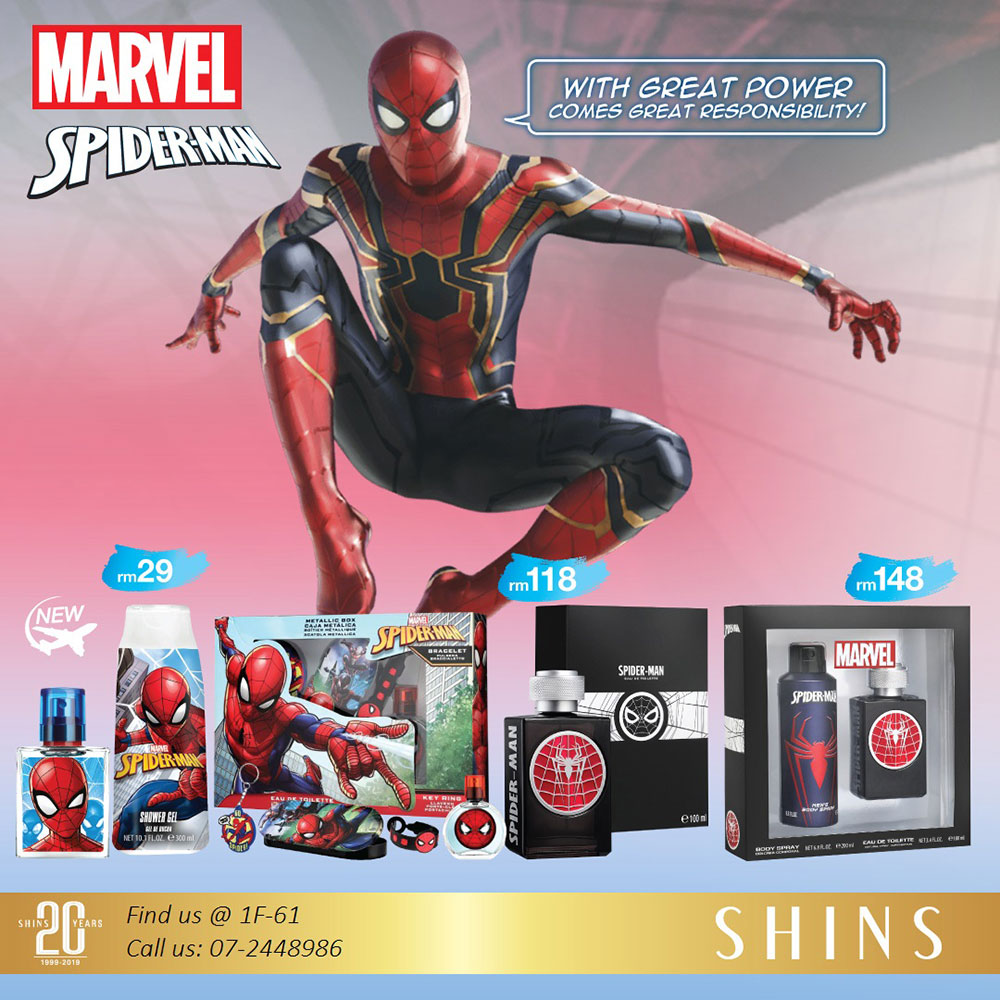 Available
Lot 61, Level 1
Our friendly neighborhood Spider-Man is coming to town.
Get the NEW Spiderman collectable fragrances now at SHINS today!
Uniquely designed for both men & children. The crisp scent is sure to tickle your Spidey senses.
Visit us today for more Midyear Sale Great Deals, Discount up to 80% and more FREE Gifts up for grab!