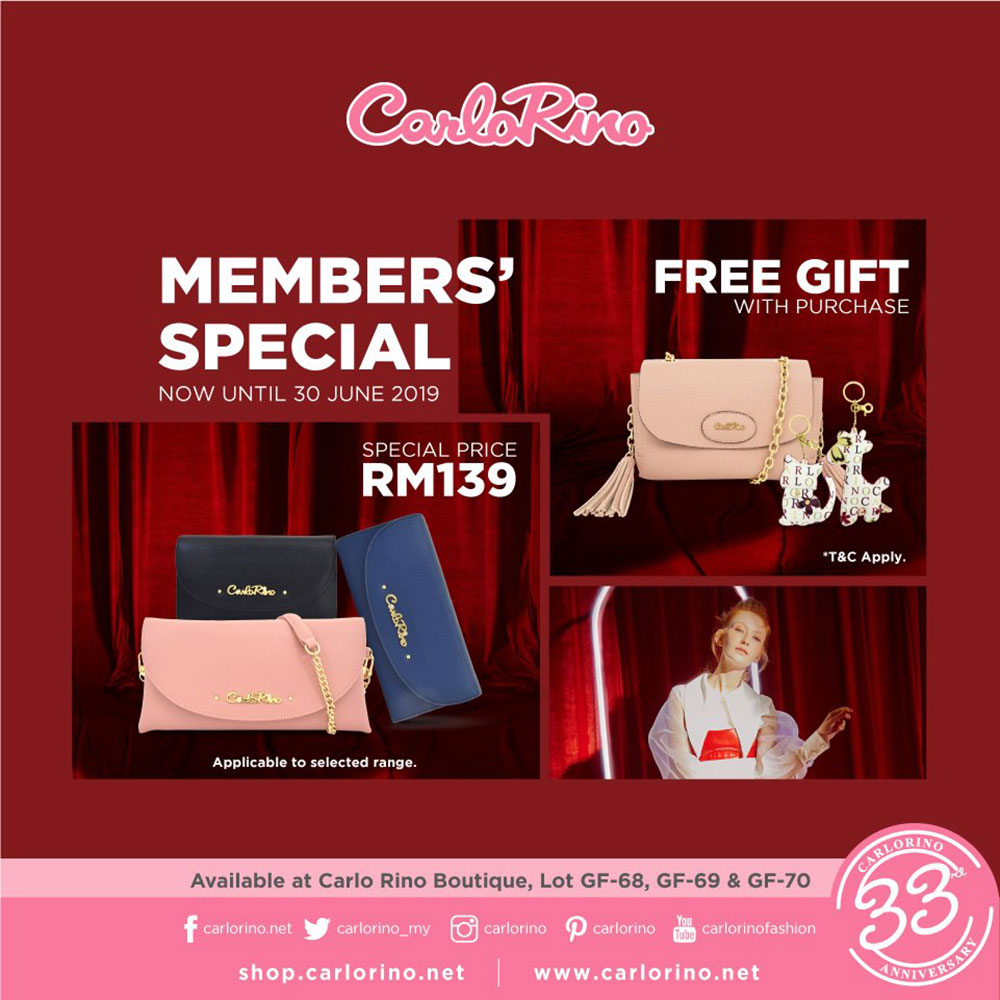 Now - 30 Jun
Lot 68, Level G
Calling all Carlo Rino lovers, this is for you!
To show our love for you in return, we are having a Members' Special PROMO!
So, put on your shopping shoes and drop by our Carlo Rino boutique Paradigm Mall JB before the month ends!
If you are not a member yet, fret not. Sign up now at https://shop.carlorino.net/register to enjoy this exclusive deal and more!
See you there!