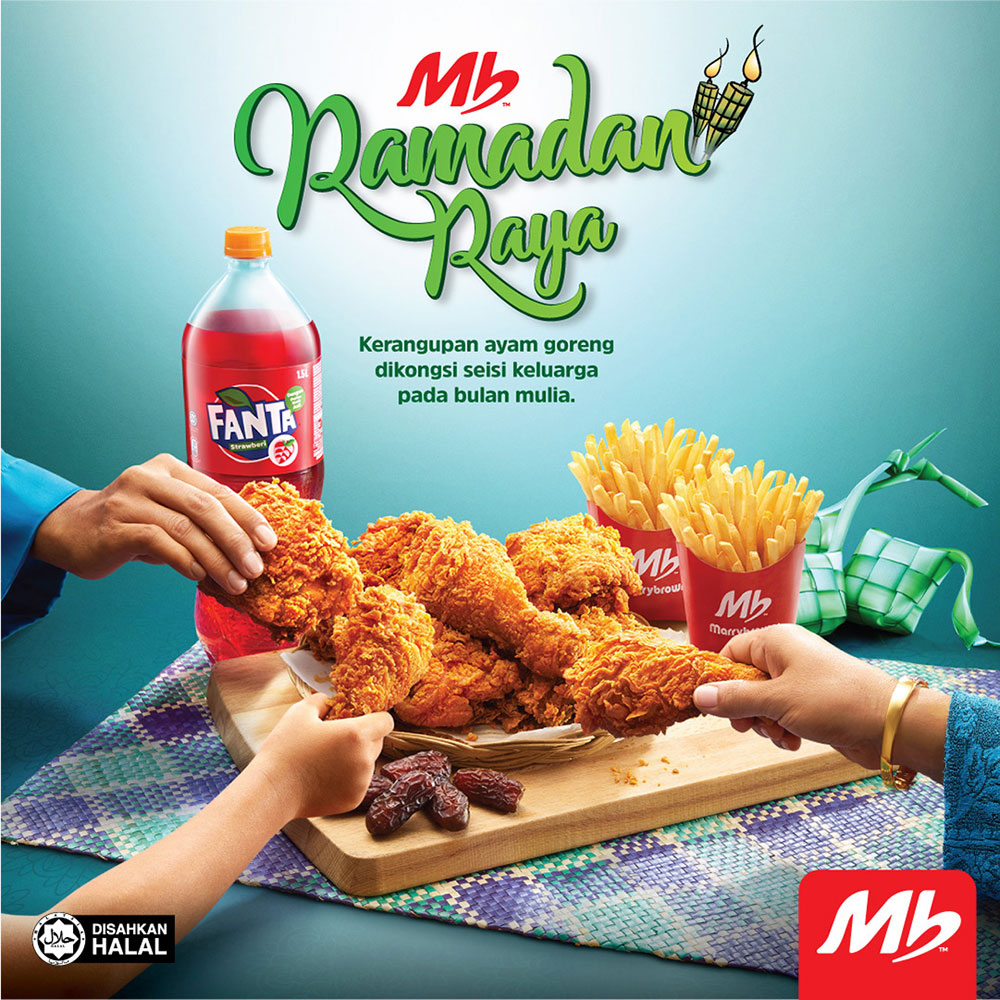 Available
Lot 42, 43 & 43A, Level G
Is it time to Berbuka yet?
Come Buka Puasa with us at Marrybrown to enjoy the Ramadan Raya promotion😋! Pass around our signature MB Crispy Chicken 🍗 by getting our Kombo Keluarga 👨👩👧👦 or have it your way with Kombo Solo 🙋🏻♂. See you there!
*Price may vary depending on location.