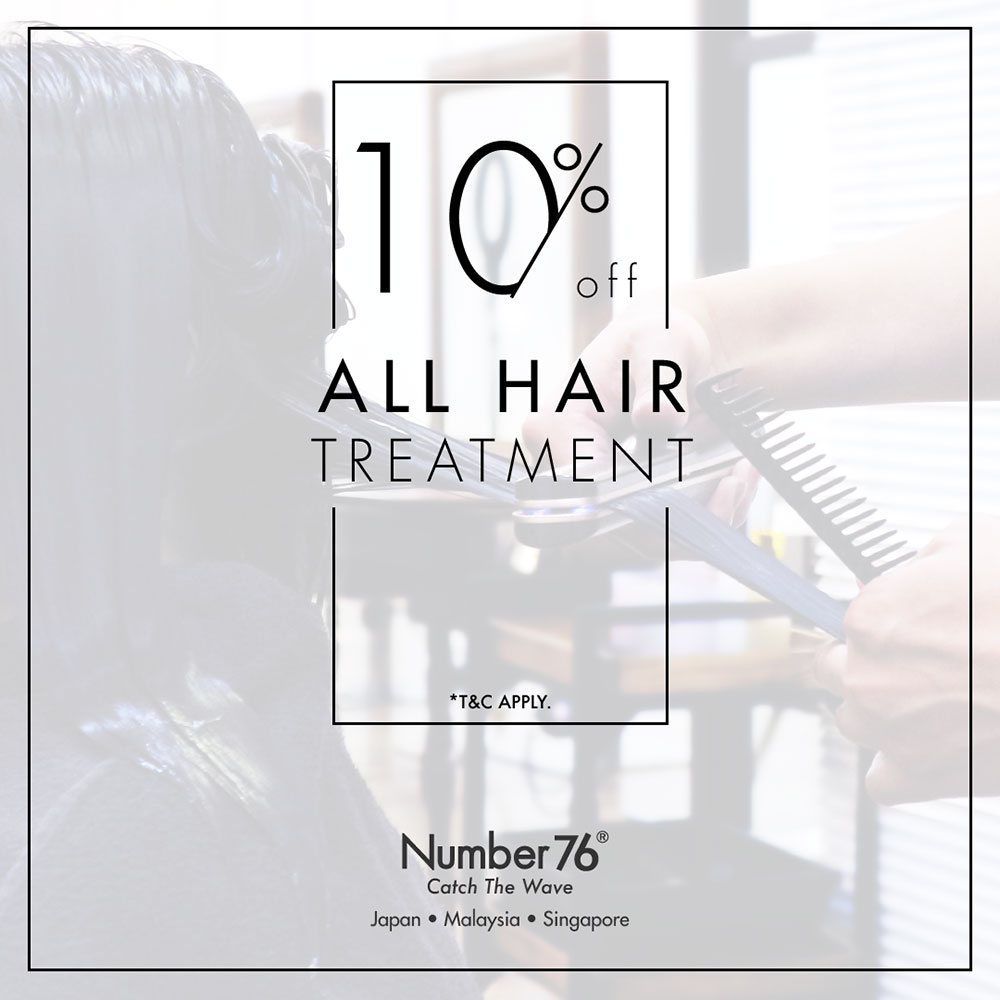 Available
Lot 59&60, Level 2
[Number76 May News]
Get yourself pampered with Number76 award-winning hair treatments at special rates as a treat for your hair. Enjoy 10% OFF ALL HAIR TREATMENTS exclusively at Number76 Hair Salon to get ready for your summer vacation with beautiful hair!
Promo period: 1 - 31 May 2019
*Terms & conditions applied.

Just make your booking with us at www.number76.com or contact your preferred branch for immediate assistance.