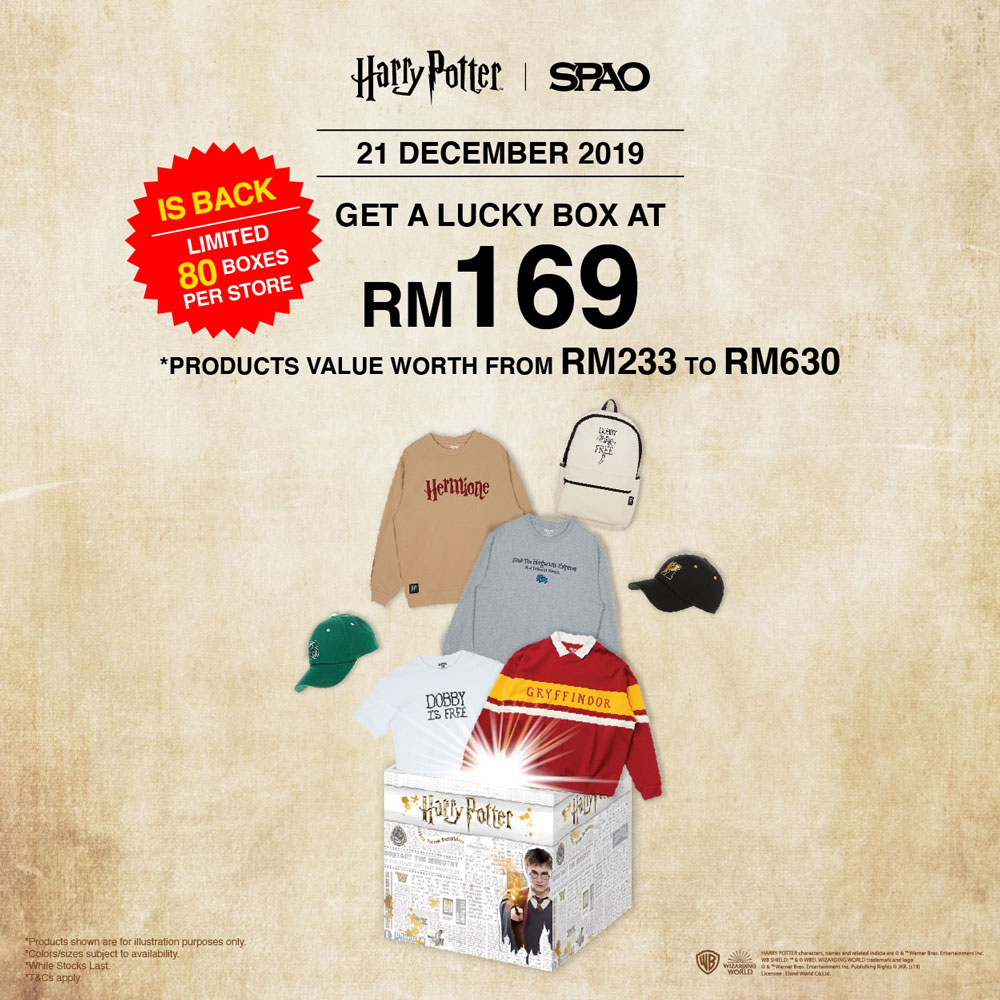 20 Apr
Lot 57, 58, 59 & 60, Level G
Hey SPAO Friends! Are you ready for this anticipated news?
SPAO LINE FRIENDS lucky box at RM99!
We know you'll be aiming for the GRAND PRIZE box worth RM426, but don't worry.
First & second prize boxes are just as awesome! Worth RM257 & RM118 respectively, whichever box you get, we guarantee you it's an unbeatable bargain! It's limited, it's amazing, it's crazy!
Get in LINE with your buddies on 20 April 2019, it's limited 180 sets in SPAO Paradigm Mall Johor Bahru only!