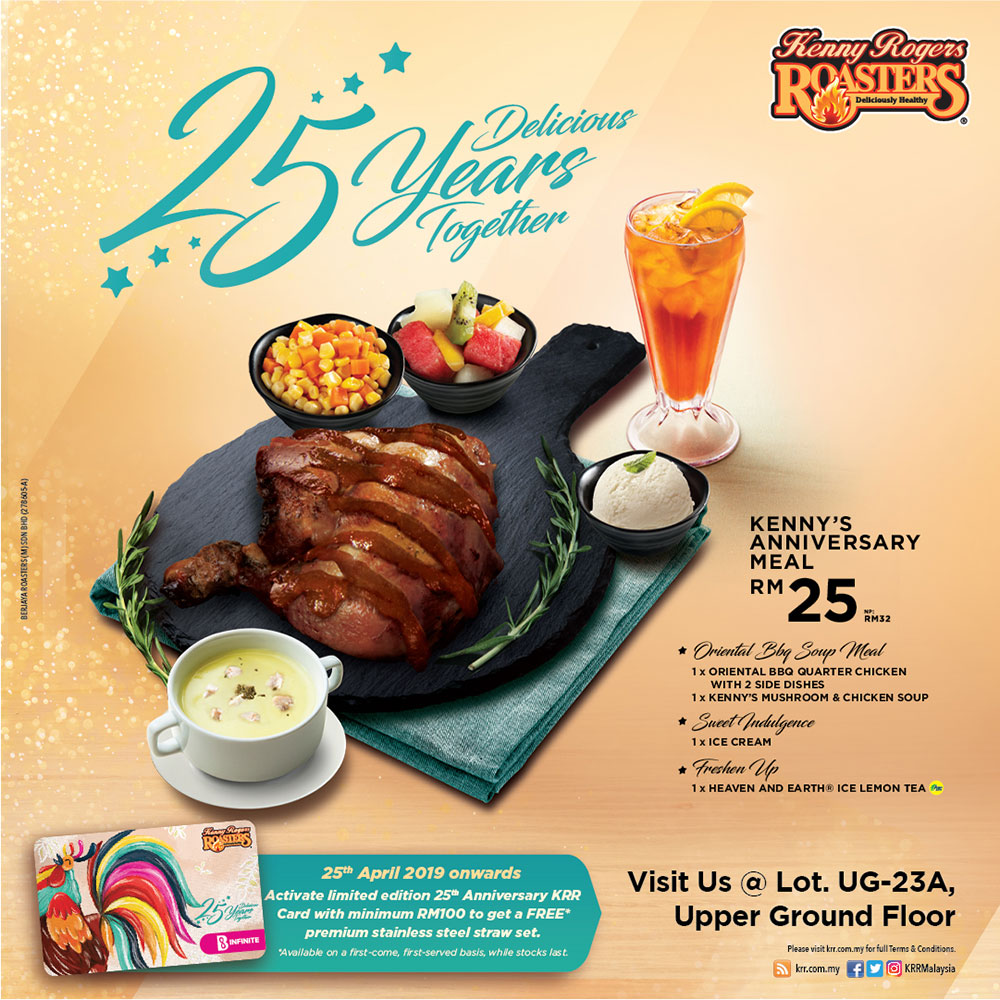 Available
Lot 23A, Level UG
Here's the BIG REVEAL, guys!
In conjunction with Kenny Rogers ROASTERS 25th Anniversary, we're launching our Kenny's Anniversary Meal, which includes:
🍗1 x Oriental BBQ Quarter chicken with 2 side dish
🍗1 x Kenny's Mushroom & Chicken Soup
🍗1x Ice cream
🍗1x Heaven and Earth® Iced Lemon Tea
All of that for only RM25! Come join the celebration; Terms and Conditions apply.