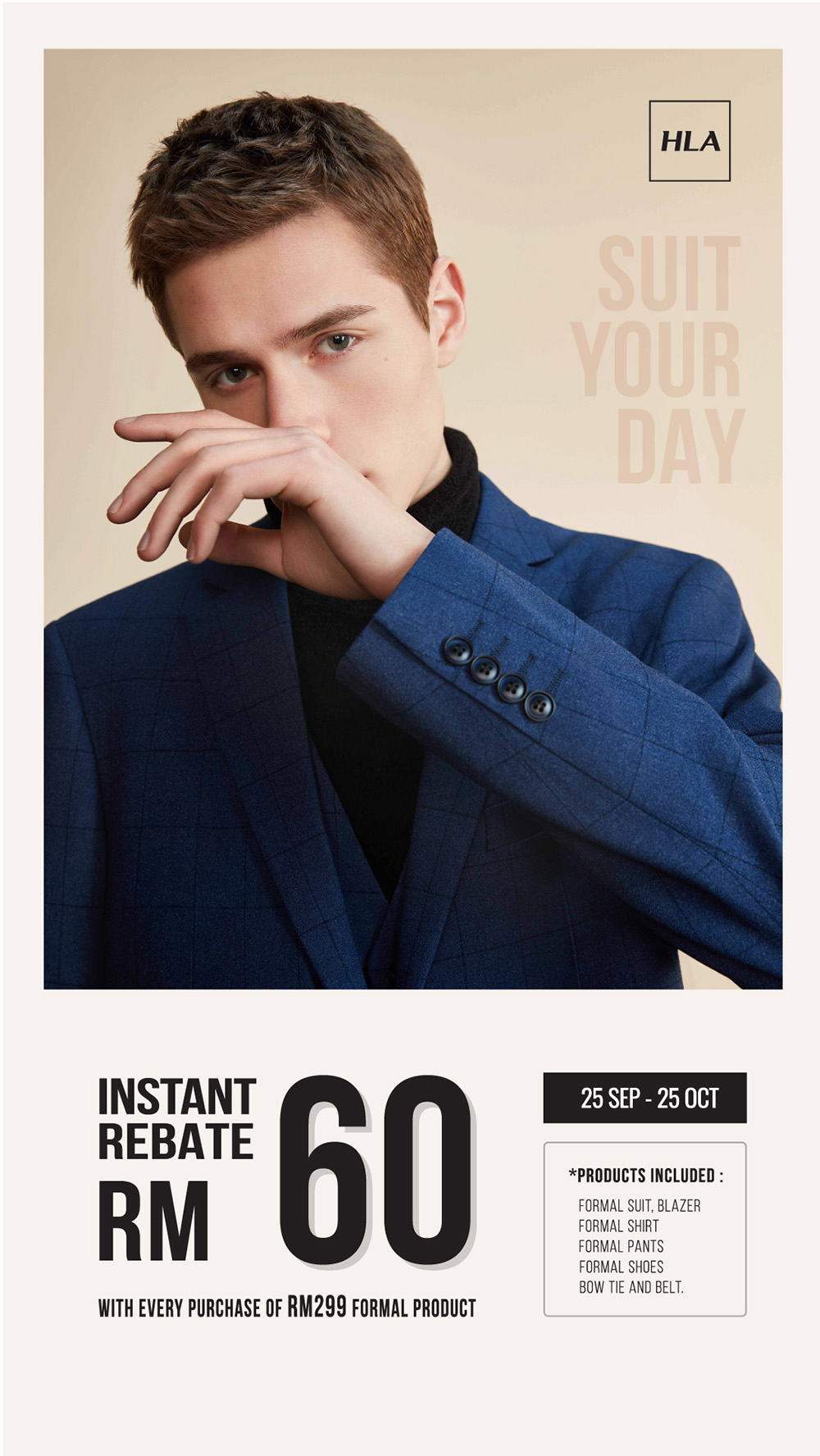 25 Sept - 25 Oct
Lot 72, Level G
A well-dressed man will never go out of style and fashion.
The wait is over and it's a sale time you can't resist. Purchase any formal products of RM 299 and receive instant rebate RM 60 from 25th September 2021 till 25th October 2021.
Suit your day, suit your mood! Visit your nearest HLA stores now to explore more.
#HLAMY #SUITYOURDAY