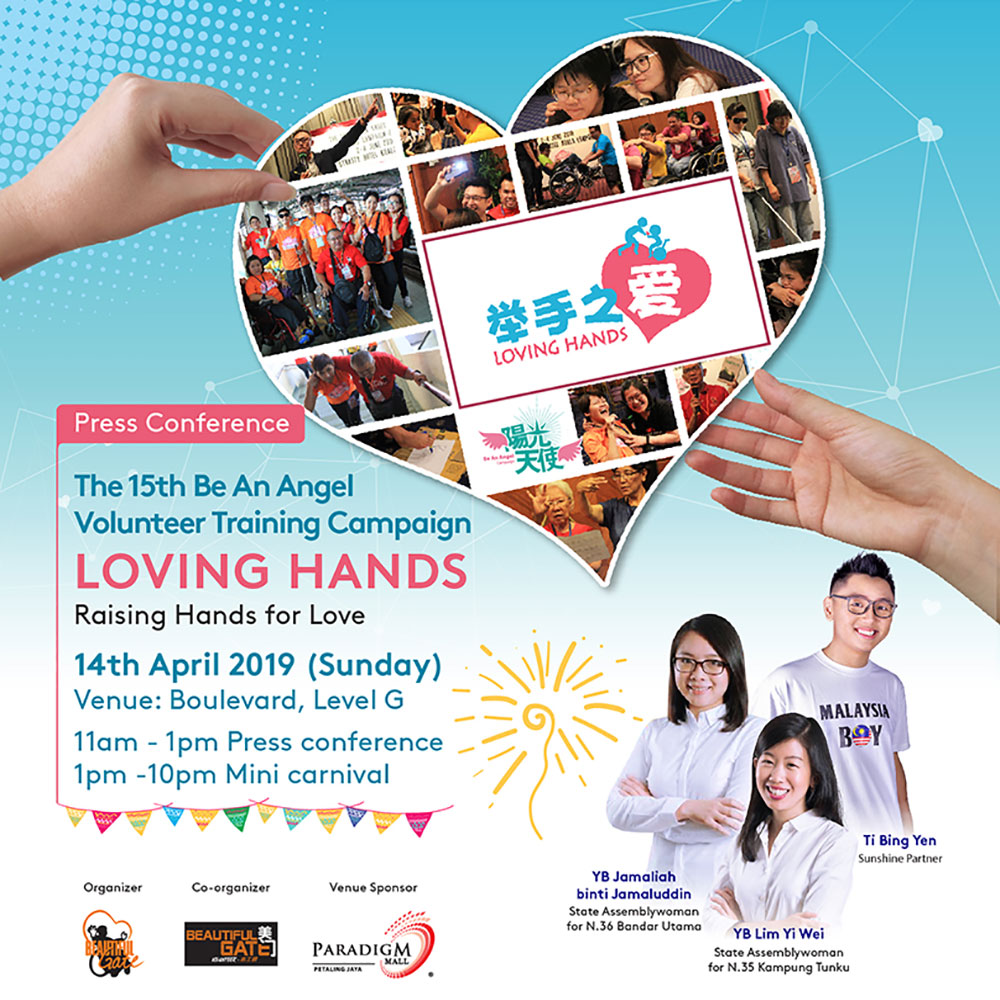 14 Apr
Boulevard, Level G
There will be having a Press Conference on 14th April 2019 (Sunday) for "The 15th Be An Angel Volunteer Training Campaign" from 11am - 1pm.
A mini-carnival will be held after the conference from 1pm-10pm. The mini-carnival will consist of registration booth for the camp, charity sales booths as well as mini games.
"The 15th Be An Angel Volunteer Training Campaign" aims to promote volunteerism and assist PWD (Person-With-Disability) to live independently in the community. This Angel Camp training will provide practical experiences to nurture a proper perception and mentality towards volunteerism. Meanwhile, it also acts as a platform to deliver proper training on the right skills and techniques in assisting PWD. Through Angel Camp, volunteers and PWD are given a chance to learn from each other, seeing from a different perspective.
Meanwhile, there will be a 20 minutes freezemob held in conjunction with our campaign - "15th Be An Angel Campaign". The aim of this freeze mob is to create awareness of the public towards the disability community. There will be a total of 150 minutes of freezemob in which the last 20 minutes will be held during the press conference which symbolises the opening of registration for our campaign.
Paradigm Mall acts as the Venue sponsor to hold this event.