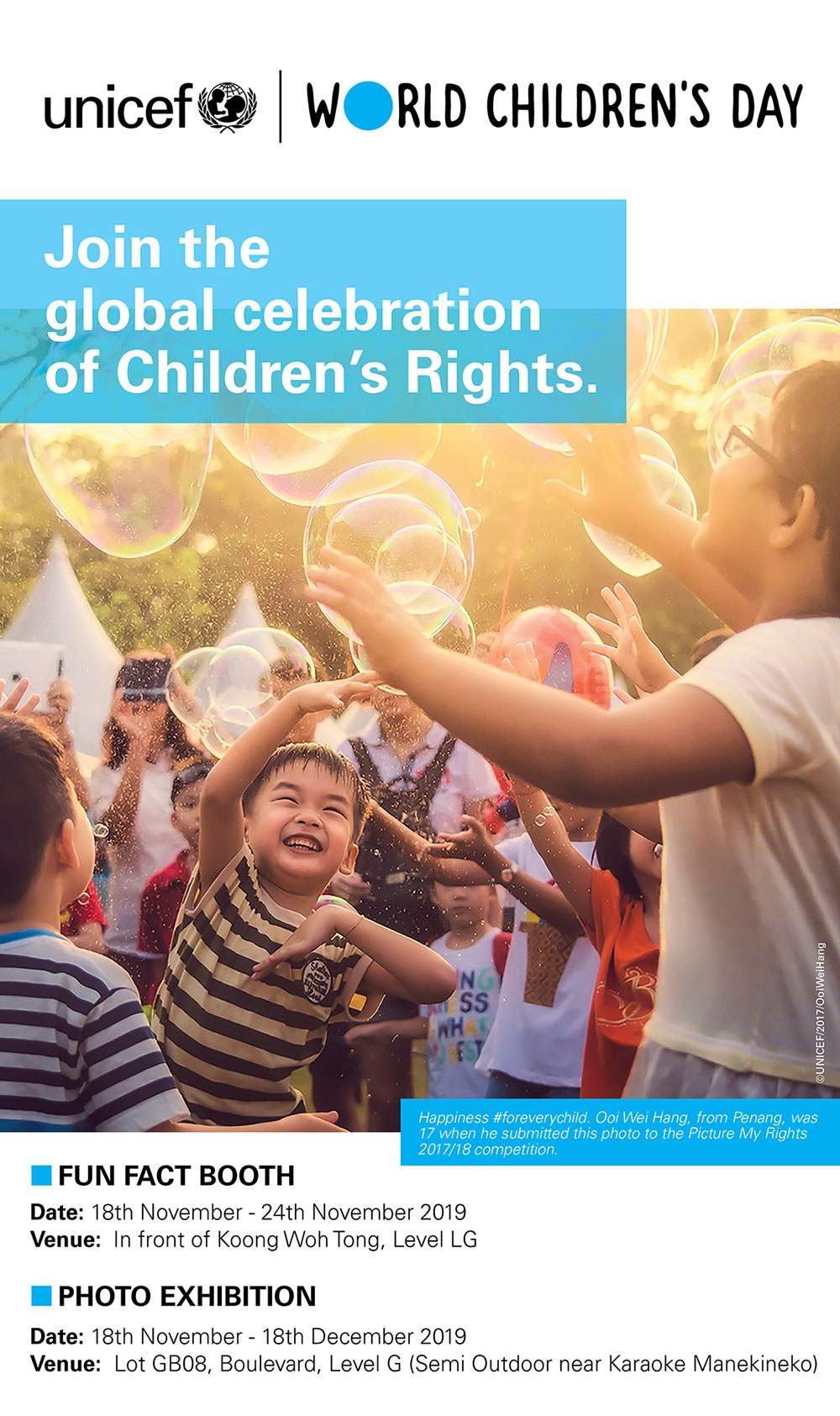 18 Nov - 24 Nov
In front of Koong Woh Tong, Level LG
Join UNICEF this World Children's Day as we celebrate children's rights in conjunction with the 30th anniversary of the Convention on the Rights of the Child.
Participate in activities like the Fun Fact Booth and come meet the team who tirelessly champion children's causes.
Look out for UNICEF in Paradigm Mall:
Date: 18-24 November
Location: Paradigm Mall - In front of Koong Woh Tong, Level LG
You can also visit the month-long photo exhibition at GB02, Boulevard, Level G.
Come by, say hi, and be here #foreverychild!